As we approach the end of the year, we thought it would be a good idea to pause and look back at what we have accomplished this year together with you. And there's no shortage of things, you can judge for yourself.
Let's start with some statistics
A look at the anonymized data you sync via the Locus cloud reveals a lot of interesting numbers for 2022:
you've recorded over 2 million tracks
you have walked, hiked, cycled, run, climbed, etc. over 11 million (!!!) kilometers with Locus Map (that's 14 times from the Earth to the Moon and back)
most of your trips have been on foot – you have enjoyed over 71,000 walks and hikes
the most kilometers were cycled – almost 1.5 million km
you added almost 7 000 user photos to LoPoints on the map during the autumn alone
geocachers went hunting for nearly 700,000 caches
We've done our best, too, and this year we've improved Locus Map with a lot of new features for you. Here are the highlights:
Satellite and aerial maps of the world
Since Locus Map is not built on Google's mapping interface, it cannot legally use Google maps. The lack of a good global satellite and aerial map was our obvious disadvantage. We had to rely on local suppliers, but we were unable to find them in all countries.
As of spring 2022, that's different – we've acquired global satellite data from HERE and Maxar, so we finally have a bird's eye view of almost the entire world in both the app and the web planner.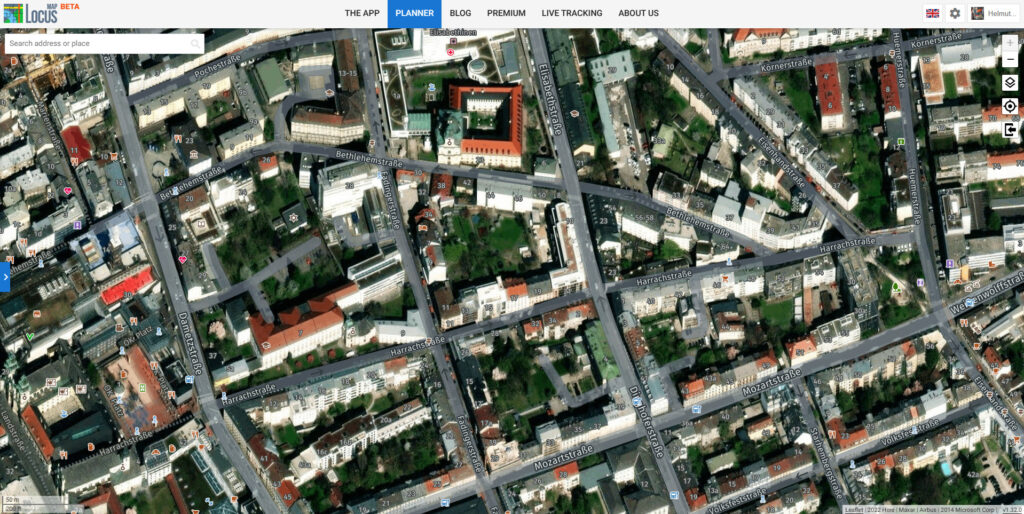 New winter maps and ski routing
Our offline LoMaps can be switched to a winter theme for years, but this time we've focused on their online version so we can have a winter map on the web too. We cleaned up the map, optimized it for better readability in the sun, and added updated winter LoPoints. It includes cross-country groomed and ungroomed trails (where the OSM community has put them on the map), color-coded pistes, freeride trails, ski-alpine trails, and winter hiking trails.
We've removed one big skeleton from the closet – we've given LoMaps a brand-new and up-to-date legend.
For white trail lovers, we've added a cross-country ski routing profile for both planner and quick navigation. We're still tweaking the profile to meet the current needs of our users, so sometimes you'll find a spot where the route is not rendered – you can overcome such a section either by drawing it manually or by switching to the walking profile.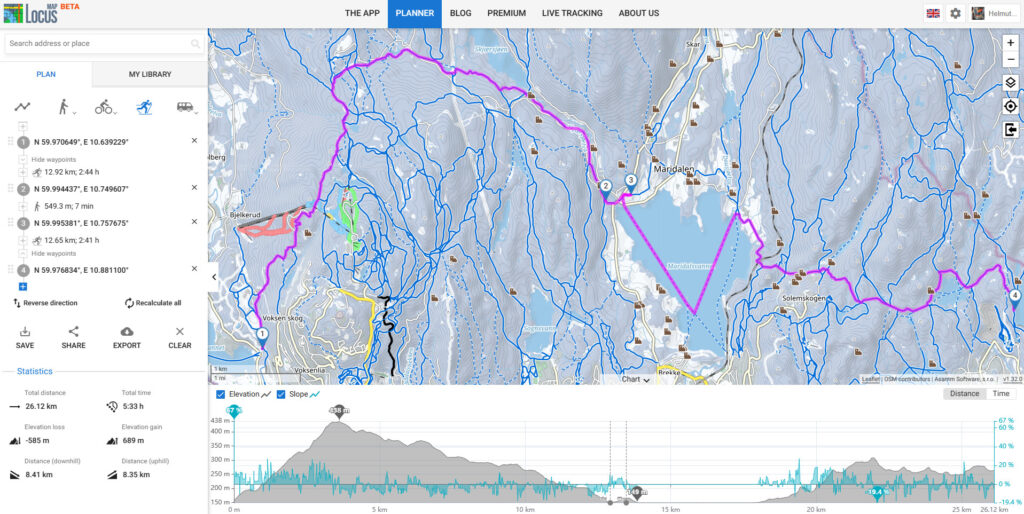 LoPoints with information from Wikipedia
LoPoints – points marking interesting and important places on the map, are an integral part of our LoMap. In the spring, we managed to link them with data from the biggest internet encyclopedia – Wikipedia. A lot of architectural, technical, and natural landmarks on the map got interesting descriptions and photos.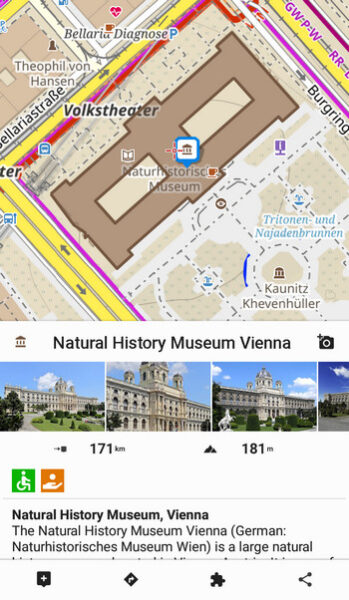 Your photos of interesting places on the map
During the summer we started another big project – user photos can be assigned to each LoPoint so others can see what it looks like – is the view on the map really the view in reality? Is there really water in this well? Is this ruin really worth a visit? Is it possible to hide in this shelter in bad weather? These questions can best be answered by actual photography.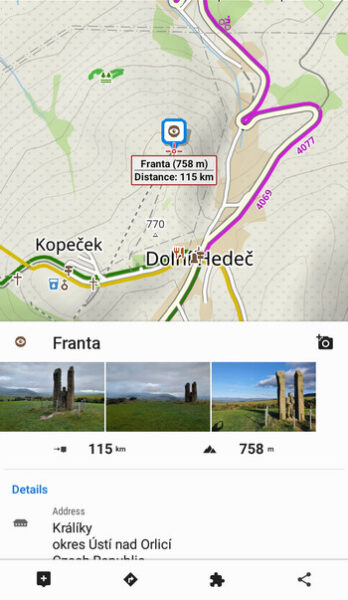 A download of caches directly in the app
Until recently, only the Geocaching4Locus add-on was used to download and import caches, but we have no influence on its development – it is programmed by one of our partners. For better sustainability and flexibility, we decided to add the cache download option directly into the app. So, it doesn't yet do all the finesse of G4L, but we'll add it in time. You can now find the direct cache search and import in the geocaching tools.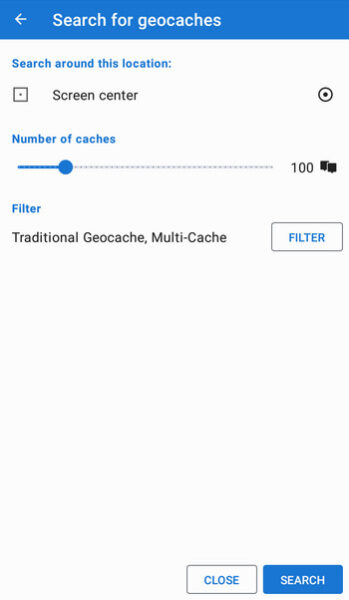 Locus Map Premium – one-offs and vouchers
We were able to introduce all of these new features thanks to a new sustainable way of funding our work through subscriptions. Plus, in the spring we introduced the option to get Premium services for one-off payments – for three months or a year, with no automatic renewal. This way you can use Locus "in full" only during peak season and have it free for the rest of the year.
The newest option to get Premium without having to purchase through Google Play, are annual vouchers. These can be purchased directly on our site, for yourself, or as a gift. And it really pays off now before Christmas! Each voucher contains a unique code, after entering it in the "Go Premium" section of the menu, the app restarts in Premium mode with all the high-tech features.
And what awaits us next year?
That, in a nutshell, was our year 2022 together. And what can you look forward to next time? Well, there are plenty of things to look forward to, including:
a completely new search – we are far from using all the possibilities of the location data available in our service, so we want to "teach" Locus better how to search in this amount
we will most likely expand the availability of Locus… fanfare and drumroll… even for apple industry fans! Yes, we will probably start testing the first (lightweight) versions on the iOS platform as early as spring.
So you have something to look forward to again, and so do we! We wish you all good health and lots of outdoor fun with Locus Map!
geocaching
Locus Map
maps
news
summary