Not long ago we introduced association of Locus Map and GPSies.com, one of the largest World track databases. GPSies.com was included among officially supported web services and became part of Locus Map web services menu for easy track browsing and import. Nevertheless, if you are a fan of other track databases, don't worry, Locus Map offers a feature that can bring your favorite tracks  quickly and easily to Locus:
Quick WWW Bookmark
… is a feature that enables to bookmark a parameter URL of almost any map website that can transfer you to Locus Map defined location by a single button tap. The function can be found in the Menu > More at the bottom. Quick WWW bookmark has to be set up first – as there are many map websites or servers and each of them uses different structure of their parametric URL, it is necessary to set each bookmark differently. Let's show you how to set it on one of the most popular track databases – Bikemap.net.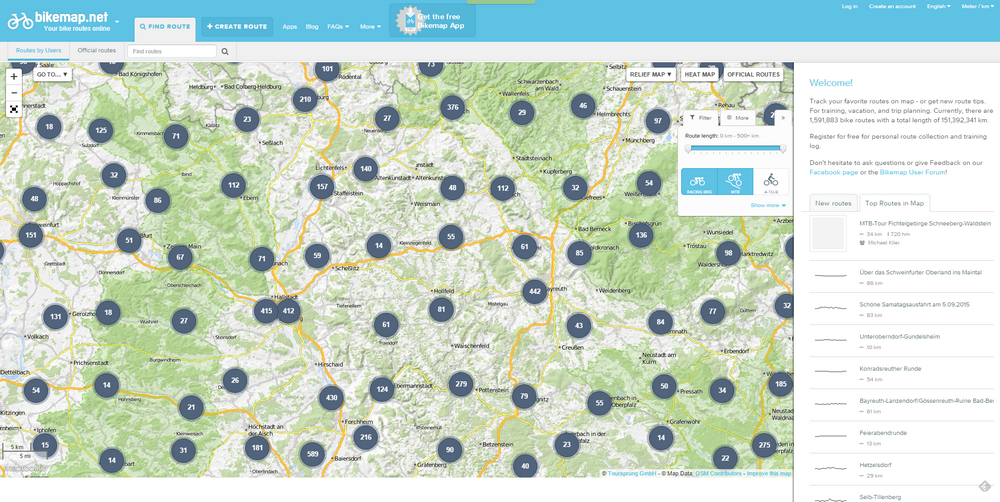 Most of you know this vast track database with many clones for other activities (Runmap.net, Wandermap.net etc.). For those who don't this is the right moment to try it.
Get prepared…
Firstly, have a look at the structure of the Bikemap.net website URL that leads to the map display. It consists of the main domain name www.bikemap.net, language parameter, zoom parameter, latitude, longitude, map type parameter and a few things that don't concern us but that must be left where they are. Parameters like language, zoom, lat/lon are variable and as such will be defined when setting up the bookmark.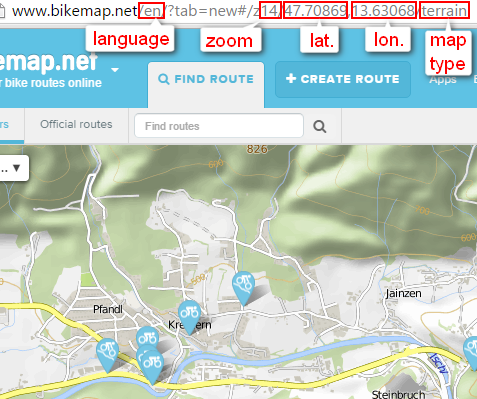 Bookmark it!
Now it's time to set the bookmark itself:
go to Locus Map > Menu > More > Quick WWW bookmark and tap "plus" button to define a new bookmark

insert the name and compose the URL template according to the website URL, using ADD TAG button for the variables:

the final setup will look like this:

The URL syntax must be preserved or the feature will not work! Don't forget to push "Confirm" button.
How does it work?
adjust the map in Locus Map at your desired location


tap Quick WWW Bookmark in Menu > More (or in your function panel) and select the Bikemap bookmark.

A web browser window opens with Bikemap.net positioned at your location:

Get the track!
Select your track directly on the Bikemap, tap it to unfold the details…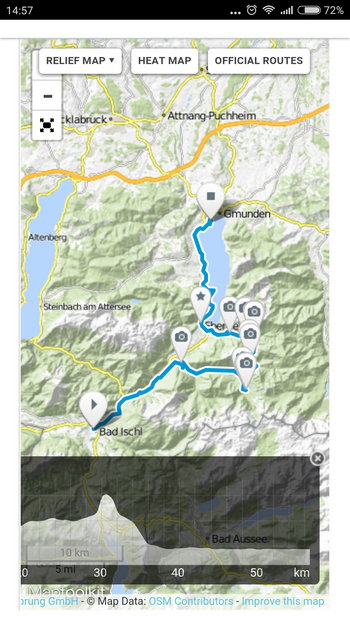 …and scroll down to the GPX/KML export. Tap it and Locus Map automatically imports the track into your own database: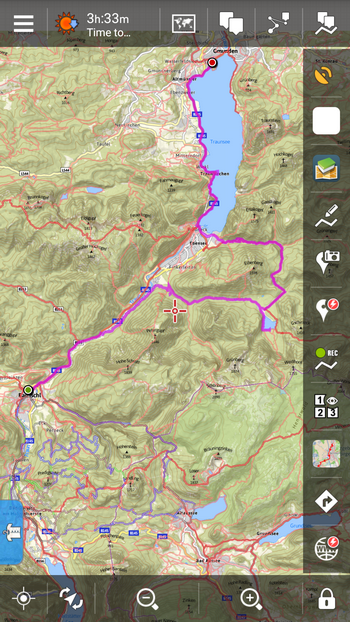 It's just so easy! The weekend ahead, go find some tracks at Bikemap.net and enjoy your autumn ride!
bikemap.net
Locus Map Pro
quick www bookmark
track
track database