The summer season is slowly coming to an end, but not our work on Locus. That's why we released a new version a few days ago, which brings one major improvement and a lot of other partial ones.
Sensors, sensors, sensors…
Yes, the new version focuses mainly on external sensors that can be connected to Locus – sensors of heart rate, cadence, speed, temperature, external GPS, etc. You can include their data in the route record and in your statistics. We have fundamentally changed the way they are connected and managed. We have also expanded the number of connections and the range of communication protocols.
Sensor manager
Whereas in previous versions Locus connected sensors via individual protocol managers, now everything is concentrated in one central administrator. So you have sensors connected in all places via all available communication channels.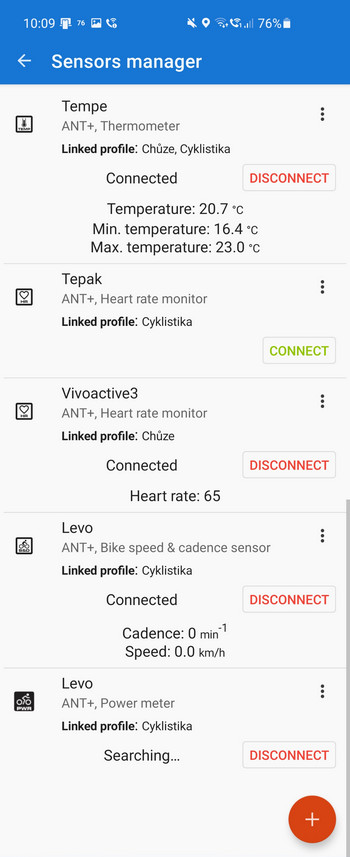 When connecting a new sensor, first select the protocol – you can choose Bluetooth 4+, older Bluetooth 3, ANT + and now also USB.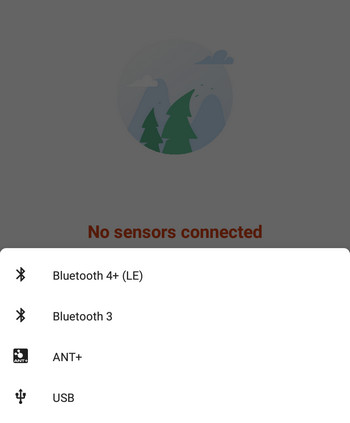 Once you have selected the appropriate communication protocol, a menu of available sensors will appear, which Locus is able to connect. For Bluetooth 4, most sensors work with the standard format, some we had to add manually. The older BT 3 protocol is used only by external GPSs, some Polars, and Zephyrs.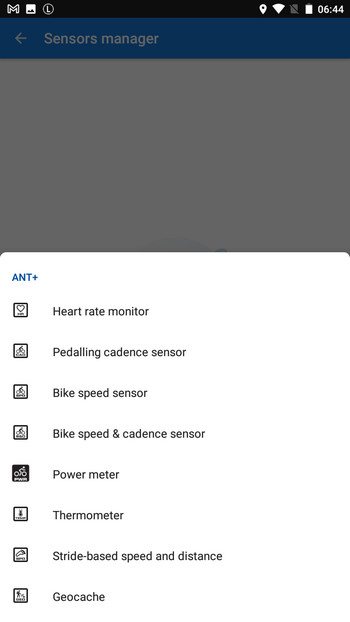 Power meter
As you may have noticed, a power meter has been added to the list of connectable sensors. Locus Map thus joined the ranks of thoroughbred sports trackers such as Strava or RideWithGPS: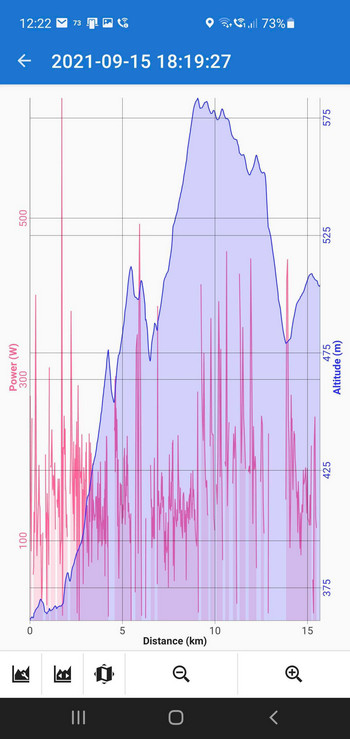 Compared to older versions, you can now have more sensors of the same type, which will be appreciated especially by owners of more bikes. Or vice versa, one sensor with multiple measured parameters. You can link the sensors to the individual profiles of the route log. So, for example, when you get on a bike and start recording with a "bike" profile, Locus automatically activates the appropriate sensors – an HRM, power meter or cadence and you can go to training without undue delay.
Support for GNSS devices connected via USB
Although the Locus Map application is primarily intended for outdoor leisure activities, it is also used by professionals from many scientific, industrial or agricultural fields. They often work with very precise positioning devices that communicate with the mobile device due to large data flows via USB. External GPSs are also used by remote travelers who need to save phone battery.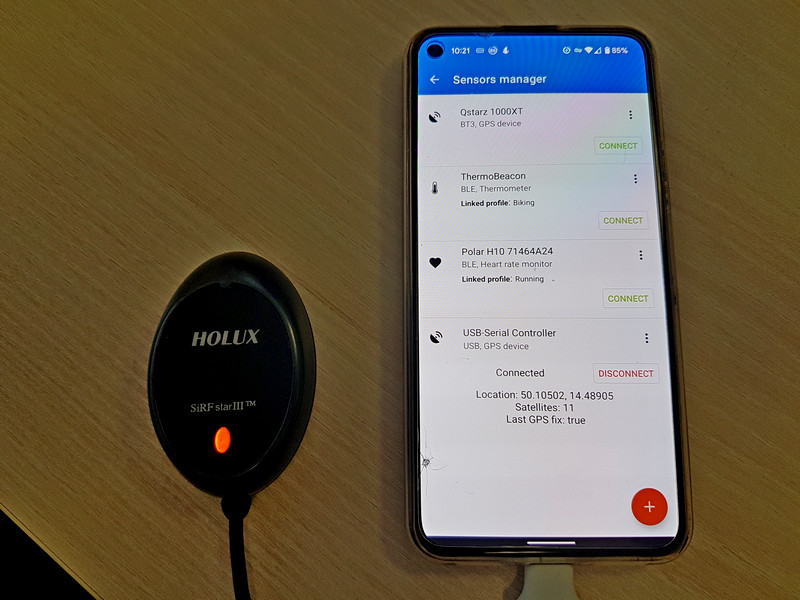 Share your location on the Locus website
With the new version, you can stick your finger on the map and simply send a link with its location to friends. The link will open on the Locus Map, for absolutely everyone. Even for those who don't know Locus, on a PC and in a mobile browser. And yes, even on Apple devices.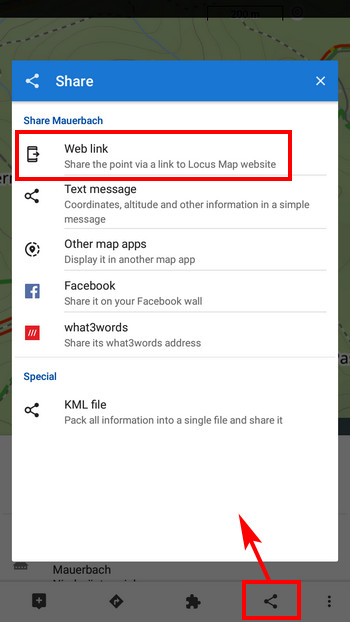 You can also share the location of any LoPoint (point of interest on the map) or point from your own database. For example, "Let's meet at this geocache."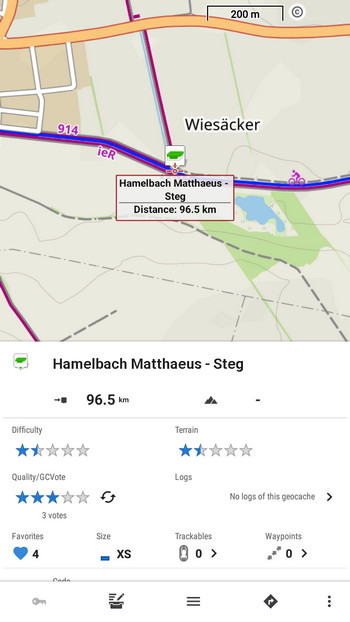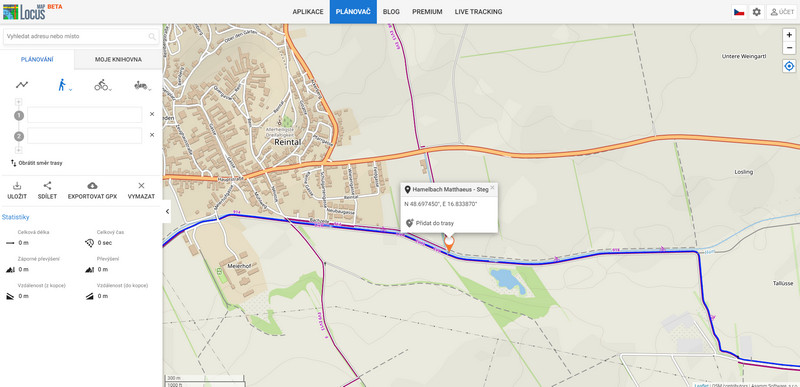 And finally distance markers!
Such a trifle, and how much work it took, right? Well, we were rather overwhelmed with tasks that "burned" us more, so we only got to the markers now. You can turn on their display on the map in the track/route settings: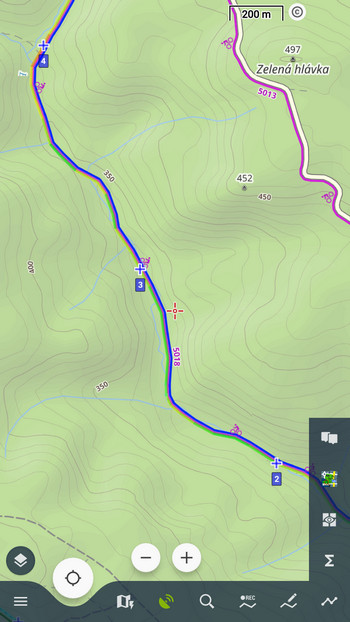 The trees are slowly starting to color for us, so update quickly and go out into the forest!
cadence
distance markers
external sensors
HRM
new release
power meter
sharing URL
speed