You say, so early? It was not so long ago when we presented the 3.22 version full of news here. As you know very well, Locus Map is a never ending story of improvement and tuning. This time we aren't going to shine upon you with ultra highlights, however, there has been so much work done by our super-powerful developer last month that it's worth a new release. Let's have a look at least at some of the stuff we prepared for you:
Geocaching – automatic image downloading
A treat for some geocachers – images accompanying listings of geocaches can be downloaded automatically without need to use the GC Offlinizer. Necessary settings can be found at a traditional place Settings > Geocaching > Auto-load images: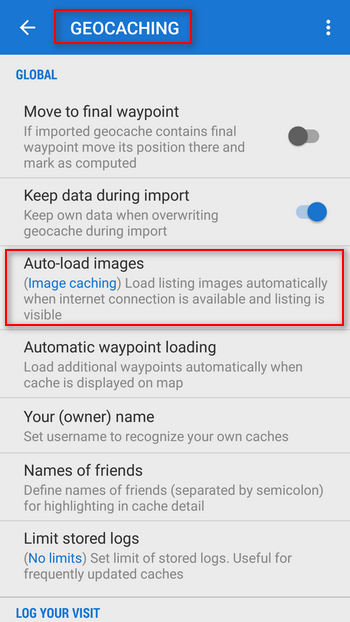 Three options are available: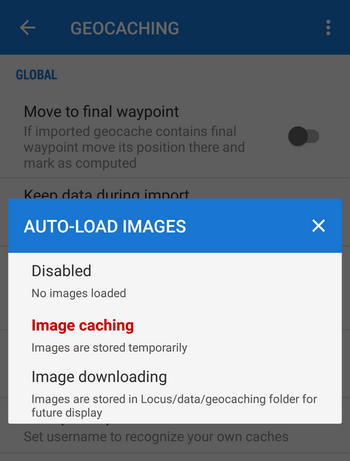 Disabled – auto-load is turned off, only texts will be downloaded and you'll save some money for your mobile data
Image caching – the images are downloaded only temporarily for the time you use the app – they are deleted after restart. You'll save some storage space.
Image downloading – the images are downloaded and stored in Locus/data/geocaching folder and you can work with them any time for how long you need until you delete them manually
TCX as an activity
And now something for Garmin-lovers. TCX is a format for import/export of tracks/routes from/to Garmin devices. Yes, there are still a lot of people who use them despite there is Locus – so far, smartphones haven't overrun durability and battery capacity of these devices in rough conditions. We've added the "Activity" mode to the export – in this, all possible information about your workout is written to the TCX file – heart rate, cadence, etc., which can be correctly uploaded to various sport stats websites like Garmin Connect or Runalyze. The other mode, "Course", contains just basic information about the track. The settings can be found in the detail screen of the TCX export:
A new point default location selection
Until now the only default location method for creating a new point has been the map cursor position. Many of you prefer inserting points on a fixed GPS position so we added a setting where you can select between these two methods. You'll find them in Settings > Maps > Points&tracks > New point default location: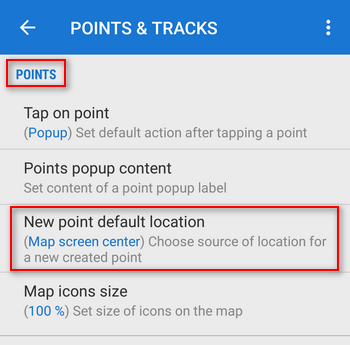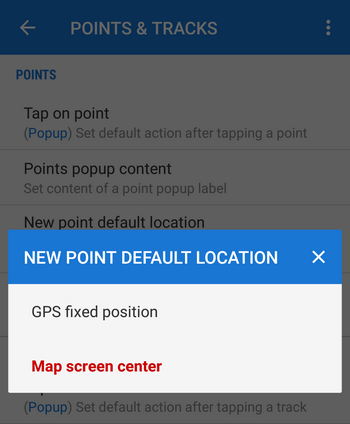 Quick clipboard copying of coordinates
Locus provides many options of sharing your location. Some of you wanted one more and above all the geocachers will welcome the quickest way of copying the map cursor coordinates to the clipboard – just hold your finger on the top panel.  Don't forget to display the coords on it first as can be seen on the screenshot: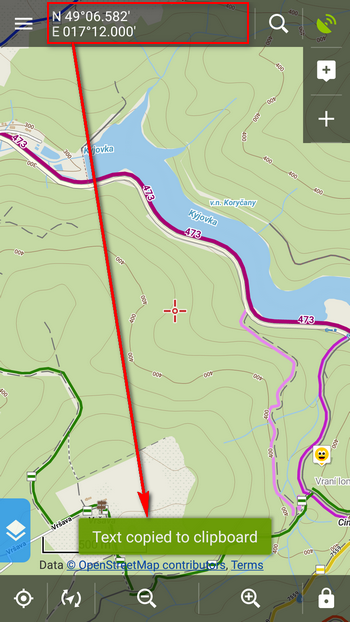 And that's it in a nutshell – however, much more has been done as you can find out in the release notes in Menu > About application > Release notes. Thank you for following us and enjoy the spring with Locus!
image auto-load
Locus Map 3.23
new Locus Map
TCX activity