Sometime around this time, in 2021, we slowly began to release the first version of the new generation of your favorite outdoor navigation – Locus Map 4. After a year, we would like to offer you a small summary of what we have accomplished during that time. A lot has been done, mainly thanks to you and your support, both moral and financial.
Brand new app
Let's start with what is most visible:
New user interface
We clarified it, simplified it and adjusted it for one-handed operation. And both for right-handers and left-handers
We added options for custom configuration of elements on the display – zoom buttons, map rotation and centering buttons, track recording, function panels – all of them can be combined for several variants of their visibility on the desktop
The new content panel allows you to easily control everything you see on the map screen – maps and map themes, LoPoints, shading, photos…
Routes and points got new slide-out panels with information and controls – all in one place, within easy reach of your thumb
The new bottom-up main menu contains all the basic functions. Of course, it is fully configurable
Last but not least, Locus can be switched to energy-saving dark mode, even automatically depending on the time of day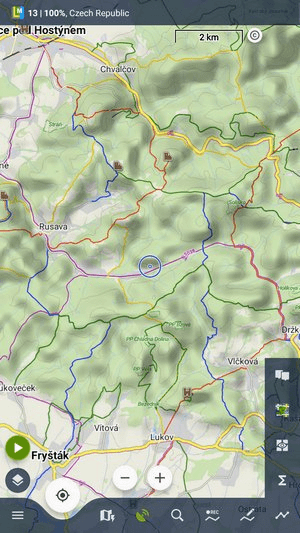 We've also added our own content and got rid of dependencies on external applications:
Our own maps, points of interest and router
LoMaps – our tourist maps of the world are now available in a free online version for all users, not only in the application, but also on our new web route planner
LoPoints – these dynamic points on the map, describing civic amenities or natural attractions are now available online and offline. In the online version, we managed to enrich LoPoints with information and photos from Wikipedia, and we improved their search on the web.
LoRouter – our own route calculation machine for planning and navigating to a destination. It is available online in the application and on the web, as well as in the offline version for the most demanding outdoor fans.
Synchronize the application with the cloud, the web planner and across multiple devices
Locus Map has always been a purely mobile application with no server background. There was a radical change a year ago – you can now sync routes and points automatically:
From mobile to cloud and back – you no longer have to worry about data if your mobile is lost or damaged
From the cloud to the web library and route planner – what you plan on the web is right on your mobile and vice versa
Among several devices – do you have a mobile phone and a tablet with Locus? You record the route on your mobile phone, save it and you have it on your tablet right after. The number of devices connected in this way is not limited.
Over the year you've synchronized over 1 million tracks and routes.
Brand new web planner and route library
We used to think that planning a route right on your mobile phone was enough. And we did our best for that and developed the route planner in Locus to the best of its kind on the market. But the big PC screen just makes sense for planning trips and entire vacations. And so we developed a web-based planner with an associated library of users' tracks and points.
You plan the route on the web then you go on a trip with Locus on your mobile phone
You can record the expedition in the mountains with the help of Locus, at home on the couch you can see the route on the big screen of your laptop
We are constantly working on the web planner and library. A lot of improvements await you this year.
It wouldn't be possible without you
Web services, synchronization, cloud, servers, storage, user support, continuous development – it all costs a lot of money. But thanks to you, we manage to get it all running. We are sure that the new subscription financing system really works to your and our satisfaction.
If you continue to support us in this way, we plan a lot of other great things:
What awaits you
further development of the application – improved search, new dashboard, satellite maps of the whole world (finally!!)
web planner and library – import of routes, other maps from other providers, more detailed graphs
more app purchase options – we'll introduce also one-time period purchases with no auto-renewal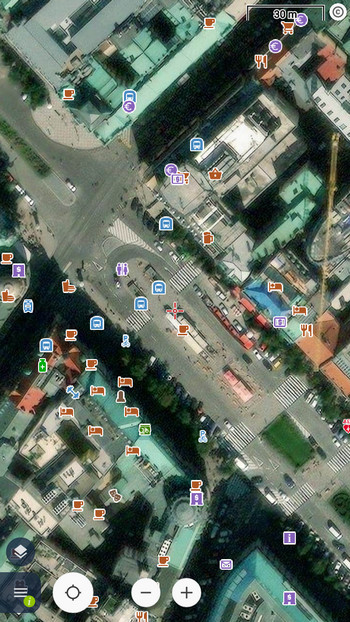 cloud
LoMaps
lopoints
LoRouter
new UI
route planner
Summary 2021
synchronization
web library