We have mentioned once that it's possible to display Strava Global Heatmap in Locus. Anyway, we haven't mentioned how to do it. You see, this option isn't included right in the main menu – you have to dig a bit deeper in its advanced features. Displaying of the heatmap involves option to add a custom online map and map overlay function.
What the heck is heatmap?
Strava Global Heatmap is created by all tracks recorded by all users of Strava application and uploaded to its internet database – via mobile app, smart watches or imported from various sporttesters. The more is the track used, i.e. run or ridden, the thicker or more colorful is the line on the map – that's where it really boils. Of course there are more heatmaps differentiated by the sports activity – cycling or running. The heatmap is a valuable source of information and inspiration for your next trips or, on the other hand, warns before too crowded areas.
How to get this custom online map?
Detailed instruction how to prepare such map can be found in the advanced section of Locus manual. It's not much fun and few common Locus users would go into it – therefore we're going to offer you a ready-made map straight away and advise how to activate it:
first of all, download this file >> (EDIT: and edit it according to these instructions >>)
unpack it to Locus/mapsOnline/custom folder in your mobile or tablet with Locus
a new folder named Strava containing two maps – Global Heatmap Biking and Global Heatmap Running – appears in your Map manager Online tab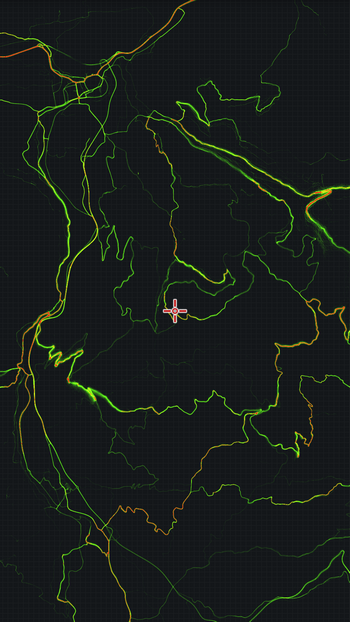 That's it, Strava heatmap is activated. As it contains just the track lines, it's necessary to display it over another "normal" map. That can be accomplished by the Map overlay function:
How to lay one map over another?
select any background map in your Map manager – online or offline
select Map overlay in main Menu > More functions
tap SELECT and choose one of the Strava heatmaps from the Map manager Online tab
set maximum opacity by the slider
set blend mode according to your background map – select e.g. ADD in case you use satellite map that is usually a bit darker

settings of the map overlay
And that's all, Strava Global Heatmap displays in Locus. Enjoy!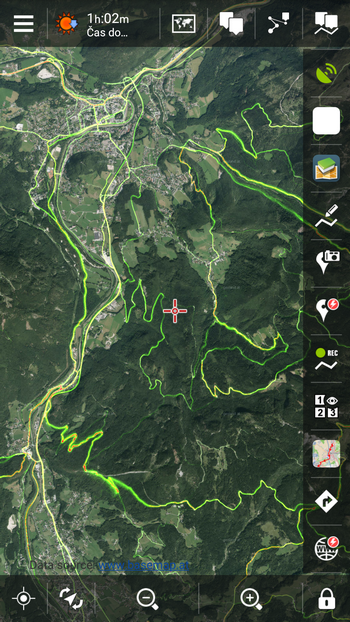 custom online map
heatmap
map overlay
strava