The summer in full throttle, the heat consuming whole Europe, time to escape to the woods and mountains where the temperatures are more acceptable. And as we again feel like making your outdoor activities more pleasant, a brand new version of Locus Map is waiting for you in the Google Play Store – 3.10.0.! And what the heck is waiting for you this time? Again there are loads of minor changes and improvements and as usual on the top of it – a few highlights:
Outdooractive Offline Maps of the whole Germany, Austria and the North of Italy
Some time ago we added Outdooractive Online Maps to Locus Map. It was rather for simple trying what the maps are like than for real usage – the Internet coverage and mobile data prices still make careless online maps browsing in the terrain impossible. Therefore you'll surely appreciate offline map packets, covering complete Germany, Austria and Alpine pars of Italy to accompany your summer mountain travels.
Each packet covers area of approfimately 50×60 kms and contains maps of several zooms equivalent down to 1:25000. And what's more, the maps are available in summer and winter versions.
Outdooractive Summer
Summer map packets include a rich set of topographic map features with detailed contour lines, rock drawings, with hiking tracks and bike routes, sorted to common lines, long distance and MTB trails. The trails are displayed in individual layers that can be switched on/off depending on your needs.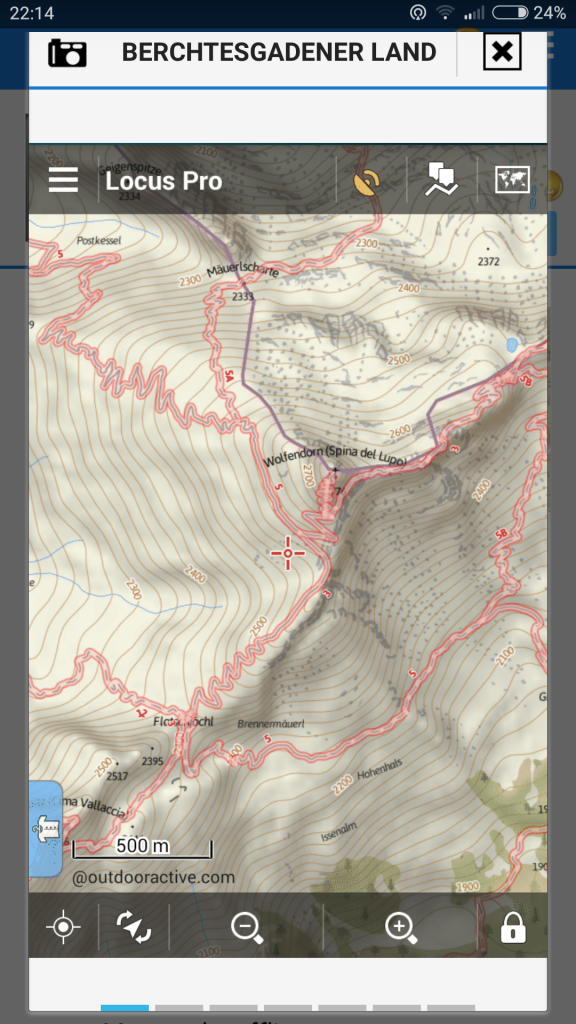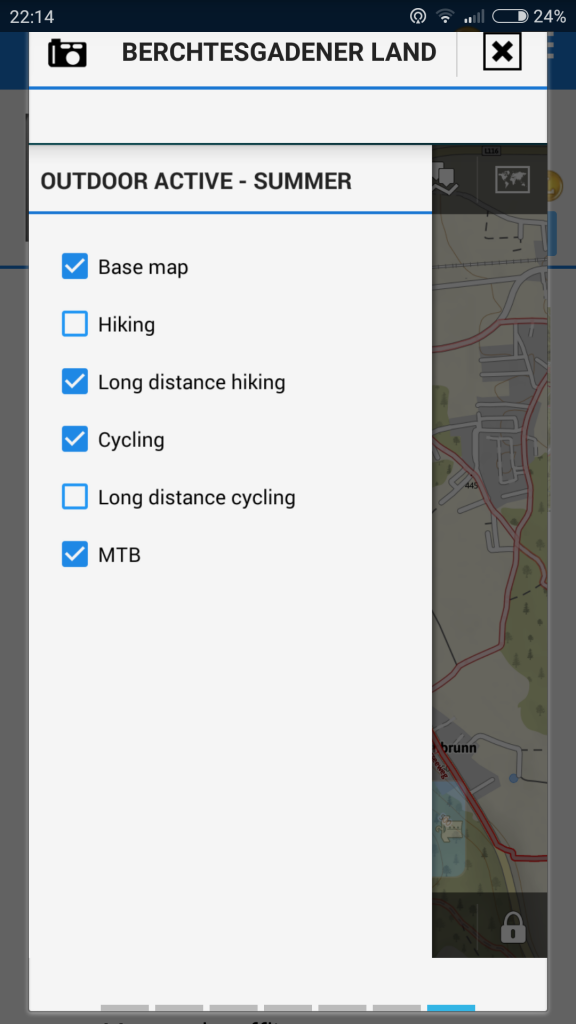 Outdooractive Winter
Winter maps have an optimized color style for winter and feature ski runs differentiated according to their difficulty, ski lifts, cable cars and cross-country skiing tracks. The skialpinists will surely appreciate the switchable layer displaing slope gradients for better assessment of the avalanche danger.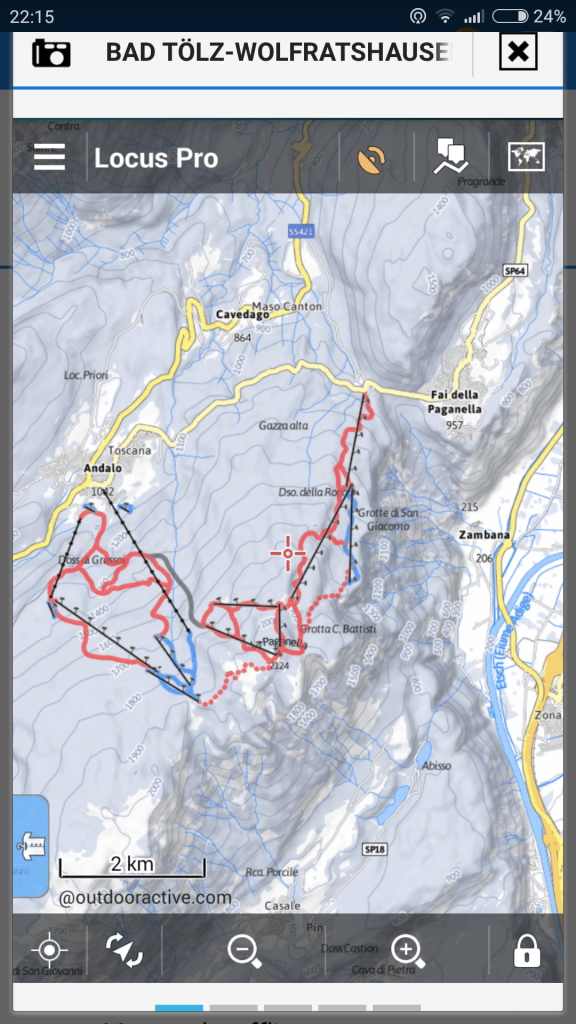 The Outdooractive maps are available with 50% discount for the whole July!
150 LoCoins (approx. 1.7 €) for 50×60 kms of Alpine terrain is quite worth it 🙂
---
Furthermore, we're bringing an improvement of Navigation that will appreciate all who plan long round trips – cyclists, and not only those long run freaks, but above all motorbikers:
Navigation with 'via' points
Until now the navigation feature was used mainly for transport from the point A to the point B where Locus calculated the route based on given parameters – fast car, short bike etc. Next it is possible to be navigated along a pre-defined route planned point by point by the user. The navigation with 'via' points enhances the first method – give the start, finish points and two 'via' points and Locus takes care of the rest.
How to?
As usual, switch the navigation on, choose the start and identical finish point and tap the 'via' point icon in the upper bar. This way you can add two 'via' points, in the menu it's possible to enable their free re-ordering. Select the route parameter depending on the means of transport and you can go cruising.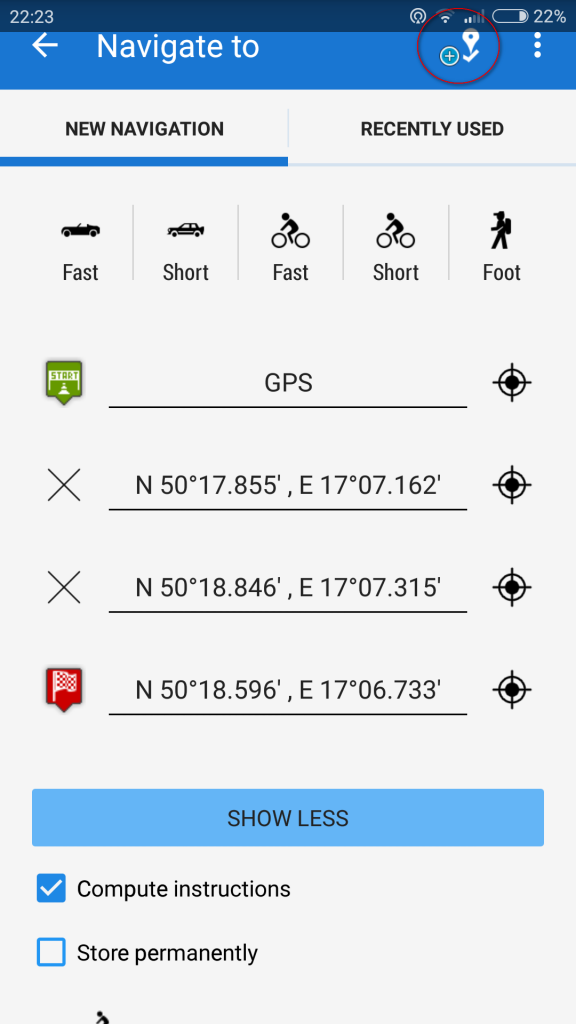 If you'd like to create a route with more 'via' points, make use of the Add new route&measure feature that can add as many 'via' points as you like.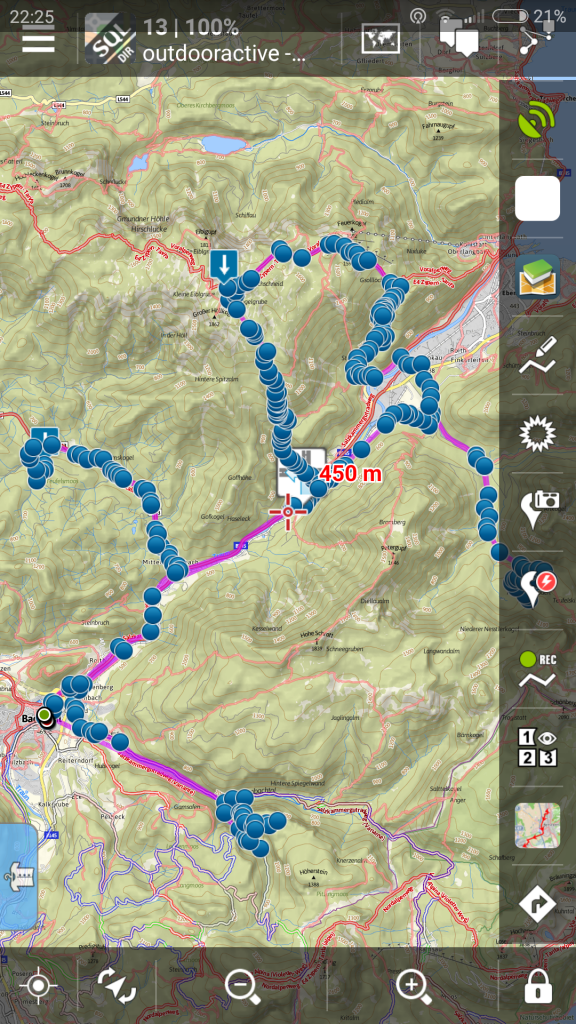 ---
Pictures associated with points directly on the map screen
Last but not least, a treat that makes usage of the photopoints even more handy – if you are used to take pictures of the landmarks you see during your trip directly with Locus, so that you're sure about the location of the places on the map, now the photos are visualized in the point map label. To enlarge it fullscreen just tap it.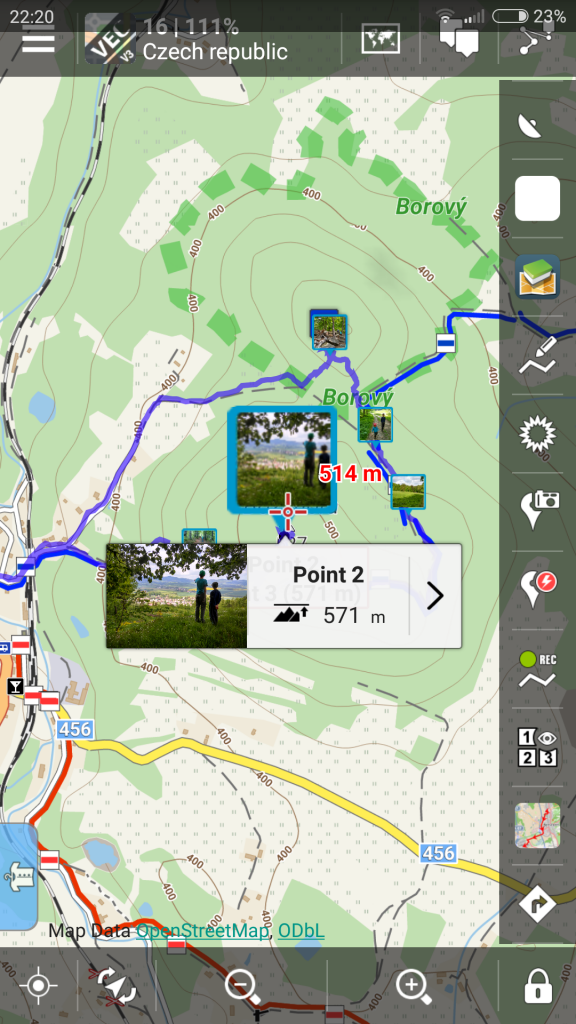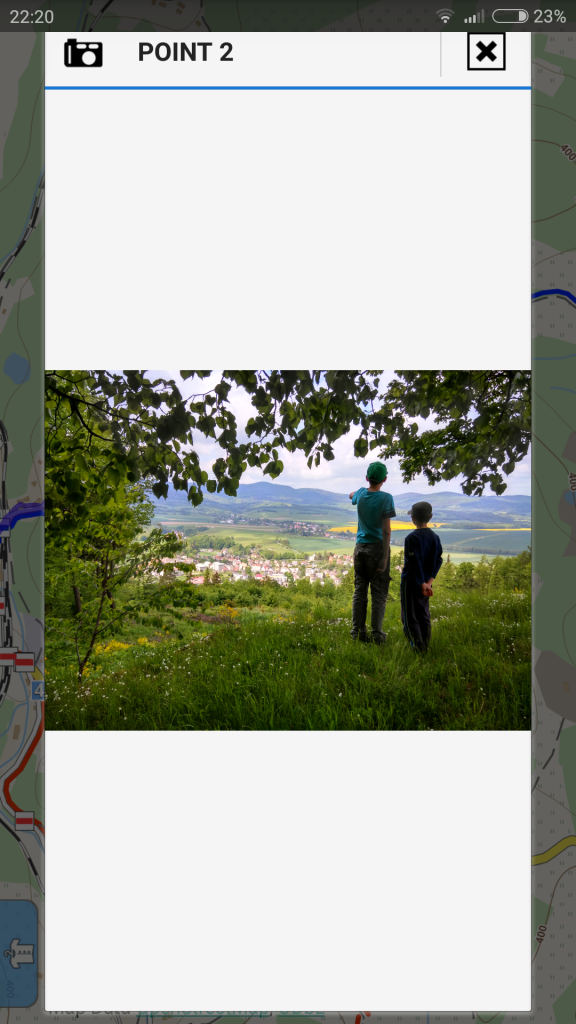 Enjoy!
biking
hiking
maps
navigation
outdooractive
via points