Dear Locus-maniacs,
we are really glad to announce new Locus version. It will be available on Google Play and AndroidPIT during today.
What this version brings after more then month? Let"s see
Audio/Video attachments to points
Current ability to attach photos to points is now extended. Since new version, you may directly record audio notes, take and attach video and also one more possibility – attach any generic file you want to have "close" to your point of interest.
Keep in mind, that we still work on this feature and in next version, we will introduce improved design experience.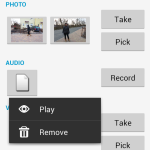 Better support for sport activities
We are glad to add more support to sport activities. For this, new Locus version may connect to Bluetooth 4.0 Heart rate monitors. Keep in mind, that your device have to support this feature.
We also added another nice web service called EveryTrail as another possibility where you may export and share your recorded tracks.
Small improvements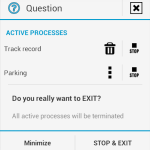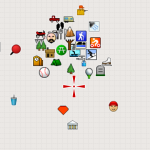 Because every user has different needs, we also added huge amount of small improvements on various places
Calibration of pitch/roll values – are you riding with 4×4 car? Then you may find useful ability to tap on pitch/roll view and calibrate it"s value.
If you import GPX files with tracks, that has defined color, Locus now correctly use this color
Are you importing GPX files previously exported from atoledo Garmin Basecamp? Then all point icons will looks same also after import to Locus
Are you using Text-to-spech for navigation? You may now receive improved notifications. Text-to-speech may be now also used for POI Alert feature notifications
Do you want to close Locus, but some running services do not quickly allow it? For this we prepared completely new "Close dialog" hidden under back button
We also spend time on improving of drawing a maps, so you may feel difference – it"s faster now.
Fixed issues
As each program, also Locus 2.18.0 contains a problem. We hope, that most of them is solved in new version, like
problems with charts during track record
not working Google Places
export to GPX files, version 1.1 (problem with compatibility with some PC programs)
problem with export to Google Earth on your device (mainly missing icons on Google Earth map)
incorrectly computed magnetic azimuth on compass screen
2.19.0
news
version