In recent blogposts we were talking about various aspects of navigation like automatic recalculation settings or offline routing data use. We solved situations when the router creates a route from point A to point B itself. That's a typical procedure when we need to get somewhere quickly and easily and we don't care where the route goes through.
On a hike or a bike ride something else matters. We want to see interesting places, we need to ride some funny trail sections, we'd love to visit that awesome pub for a meal. Alas, no router has this information in its database – we have to draw (click) such a route ourselves. However, a router can be very helpful in this.
So that we can appreciate its help to the full, let's try drawing without it:
Clickmania
Drawing routes in Locus is done with the Add new route feature. After starting it a new bottom panel with routepoint adding and managing buttons emerges. Either we can start tapping the points on the map right away which is quick but inaccurate, or, shift the map to the cursor position and tap

button.  And again and again, click, click, click… until the whole route is finished: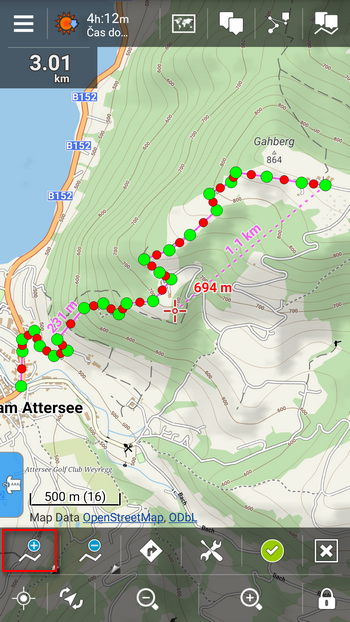 Uff, really tiresome… and time consuming and inaccurate.
When the router helps…
… we're much happier. Tap

button before inserting points and select means of transport for which the route is drawn. In case you're not content with the transportation offer, tap the settings button in the top bar and select another source of routing data.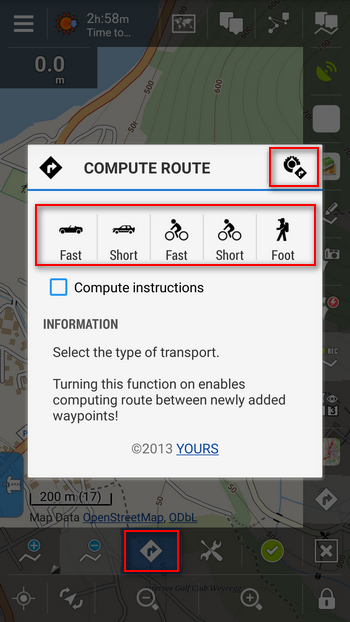 When you get back to the route editing the

button is highlighted in blue. Shift the map on the desired position on cursor and tap 

. The router will draw all curves for you up to the inserted point.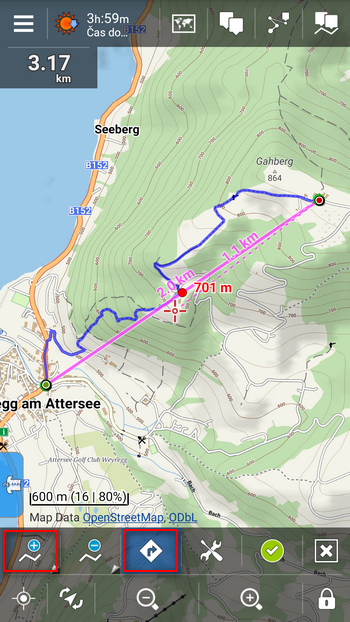 You can add as many points as you like this way. You can even change the router or transport during inserting. It may happen that you make a mistake or the router doesn't draw as you like – then just tap

and delete last added point (and last drawn section). Then change your settings and go on. Remember, if you want router to draw the route, you have to switch it on first (the button is blue) and then tap

, not the other way round.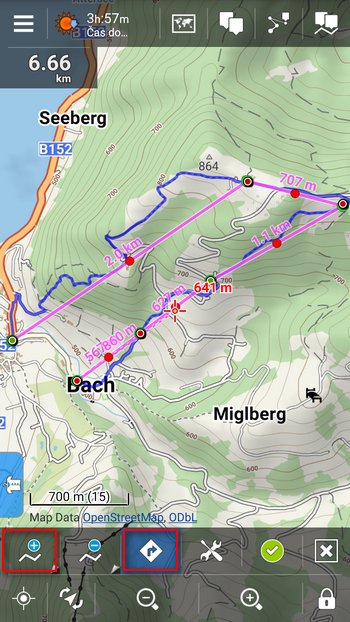 This way the drawing is easy and fast. We don't have to draw routes on various websites and then laboriously import routes in Locus anymore.
What if the router doesn't know the way?
Just switch it off by

and go on manually according to the map. Of course routers don't know every goat path despite their databases are growing steadily (talking about OSM based routers). The moment we get to a more distinct road we can switch the router back on.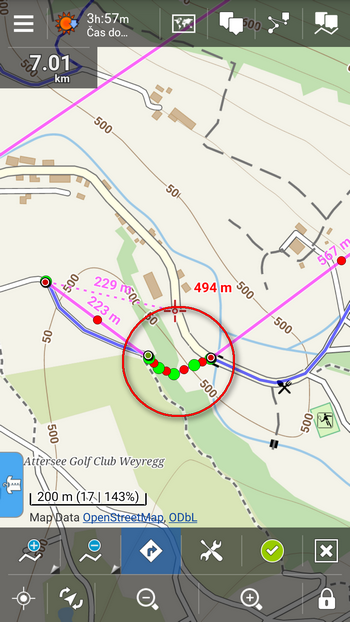 The route profile can be checked in the chart accessible from the panel menu.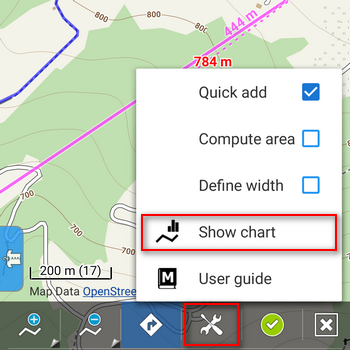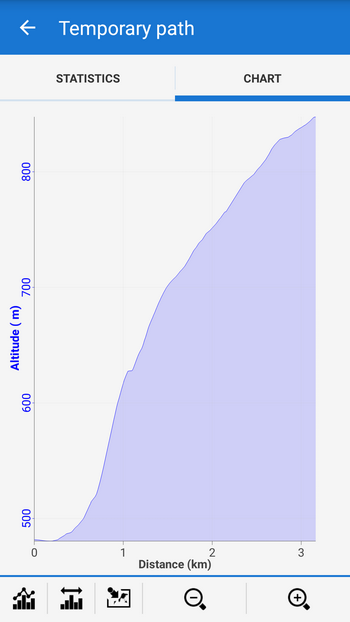 When you're finished with drawing, don't forget to confirm and save everything by the green button!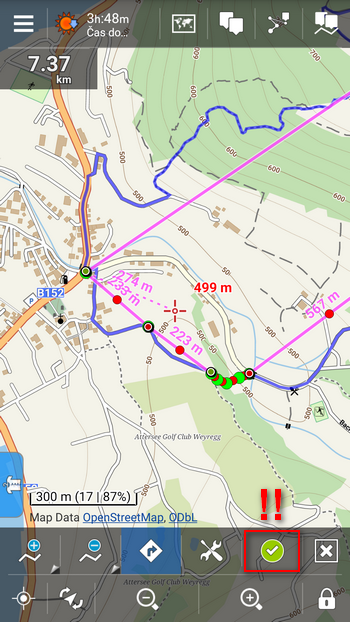 Enjoy your trip!
drawing
route
router
routing