Looking out of the window we're sure it's here. Overcast sky, temperatures dropped to zero, freezing drizzles. That's the less pleasant side of it. But let's have look at it from the positive point of view – Alps covered with the first powder, and not only Alps. Also much smaller Krkonose or Jeseniky here in Czechia have dressed in white, luring us out to have some fun.
That means changing yourself into the winter mode – summer gear gets stored in a garage and out are coming cross country and downhill skis, snowshoes, snowbikes, skates, sledges… All the same, Locus has to switch to winter mode too – and the cornerstone of it are SKI MAPS!
Cross country ski routes and downhill ski slopes on map
You no longer need to navigate hiking paths or bike trails – all these are buried under a meter of snow.  You want to see where cross country tracks are laid, which ski slope to choose in vast Alpine resorts, which ski lift to take, what avalanche field to avoid.  Check the difference: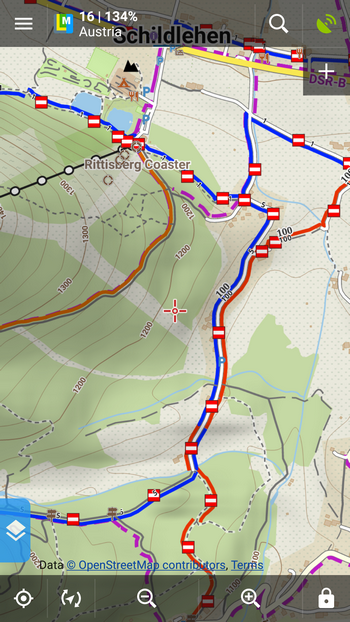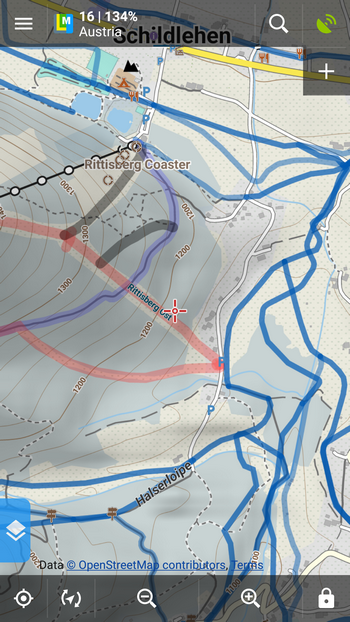 Locus Store offers maps of two providers – Asamm LoMaps and Outdooractive Winter.
Great map detail and active POIs for a few bucks
Asamm LoMaps, maps of Locus producer, can be easily switched into Ski theme: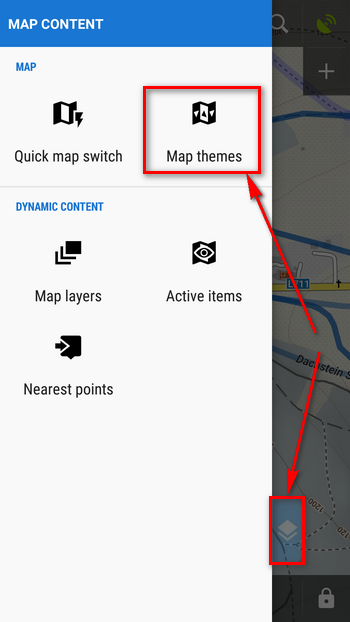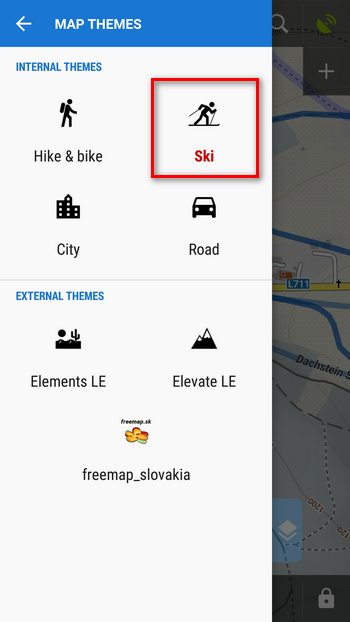 The map is styled according to the season and contains ski resorts, ski slopes with difficulty differentiated by color and maintained ski tracks: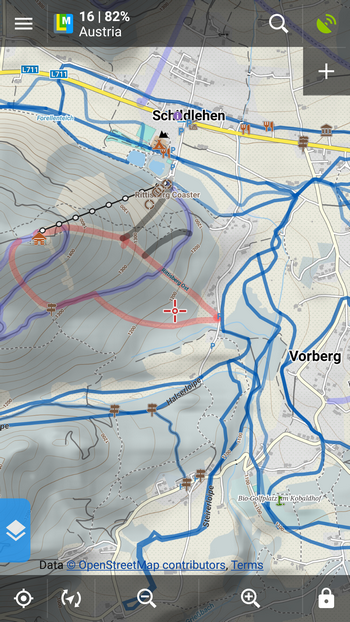 Skialpinists appreciate additional coloring of slopes steeper than 30°, 35°and 40° according to which they can avoid avalanche danger. Just go to  Locus settings > Maps > Advanced > Map shading > turn Slopes on.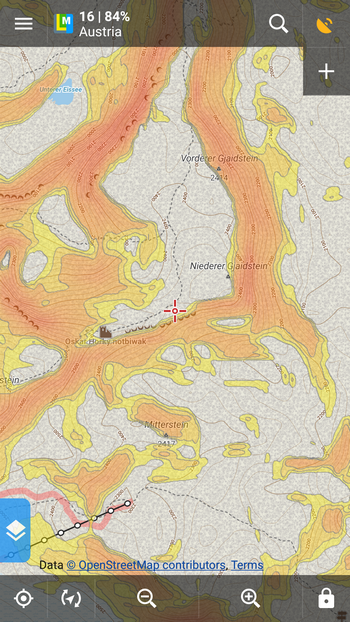 LoMaps can be zoomed in to a great detail so you can see house numbers  and names of restaurants: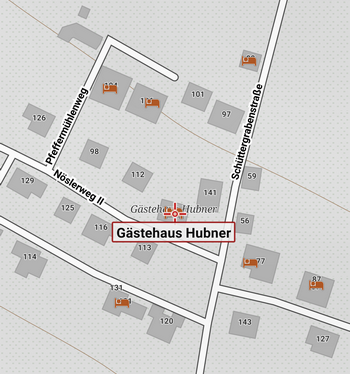 LoMap POIs can be browsed and searched separately (Locus menu > more functions > Points of interest):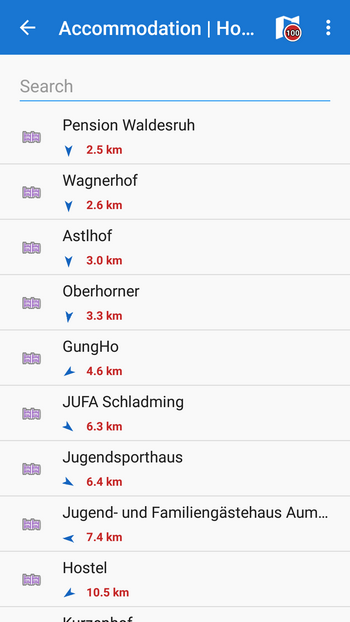 Asamm LoMaps cover the whole world as they are rendered from OSM data. These data, however, are not detailed enough everywhere and in many countries the winter content is missing. On the other hand, first three LoMaps can be obtained for FREE, more updates for a symbolic price. For example, whole Austria costs about € 0.75.
Traditional high quality maps with rich content
Another option for winter sport lovers are maps by Outdooractive. They cover Germany, Austria and Northern Italy and are much appreciated for their accuracy and rich content. They depict ski resorts, color-classified slopes, lifts, cableways as well. They differentiate cross country ski tracks by color too: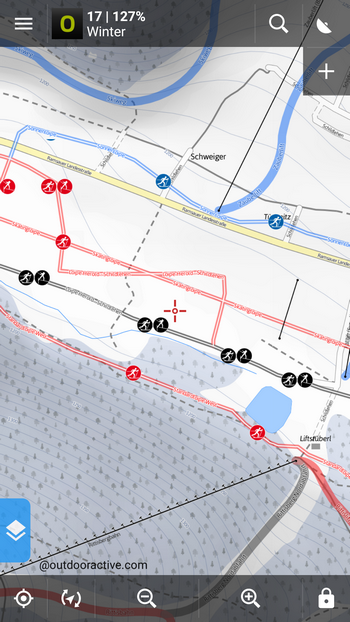 Colored slope gradients warning against risky avalanche areas can be displayed also on Outdooractive Winter maps. However, not via an additional feature as in LoMaps  – slope gradients are just another layer of the map that can be switched on in the map theme panel: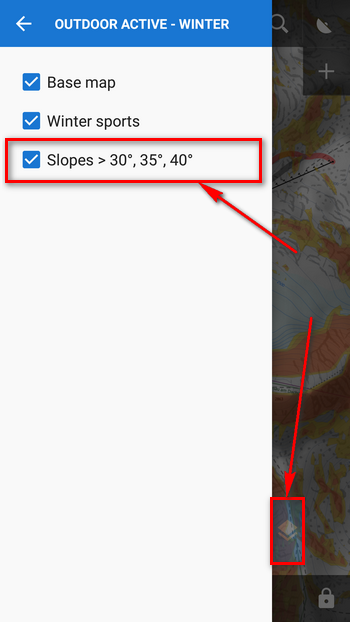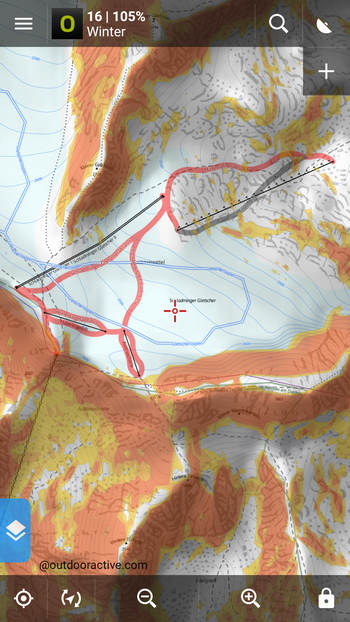 Outdooractive Winter maps are available in Locus Store and you can purchase subscription for their online usage with 7 day FREE trial or buy pre-loaded offline map packages of the area you need.
So, first things first, we've got the map. Next time we'll have a look at a few special winter feature tips. Cheers!
cross country
ski
ski map
ski route
ski track
skiing
slope
winter