As you may know, Locus Map's homeland is the Czech republic. Our office is in Prague and the team is scattered around the country. One of the most prestigious app competitions in our country is "Mobilní aplikace roku" – The best app of the year. We participated in it in 2014 (3rd place in our category Life style), we won our category in 2015. In 2016 we couldn't take part again as we had won the previous year.
There is no prize money in our category, no material benefits, just recognition by the media, reputation and credit. These values help us gain more satisfied users, help spread the word about Locus and motivate us in further work to make Locus Map better. Since 2015 Locus Map has improved in many ways – we have fine tuned UI, added many new features, new maps.
Therefore, this year 2017, we are competing again.
These days the nomination term is finishing – the deadline is on 29th of March. Will you help us be nominated? If yes, please follow:
How to nominate us?
Please, visit www.aplikaceroku.cz/nominace/.
Scroll down to our category "Životní styl" (Life style) and fill the form as it is in this screenshot:

Don't forget Locus Map Pro runs also on BlackBerries.
Add your e-mail and confirm. You don't have to check the checkbox: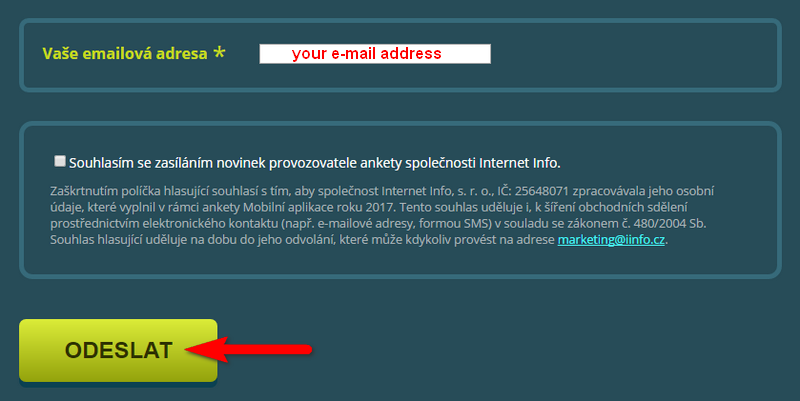 Thank you!
best app of the year
competition
mobilní aplikace roku