It's been over a month since last "big" release and the summer is not only knocking on our (out)door but it's right here in the middle of Europe with all the sunshine and heat. People gulp gallons of beer and stuff themselves with tons of ice cream and, which matters the most, enjoy trips in the great outdoors. As usual, we've got a few more treats for them, for you:
Vacation in Denmark? Why not?
With newly added FREE OFFLINE map combining topographic data of DTK Kortforsyningen and marked hiking and cycling routes from Waymarkedtrails your trip planning in Denmark is a piece of cake! Maps covering European part of Denmark are available in offline packages containing zooms 9-15: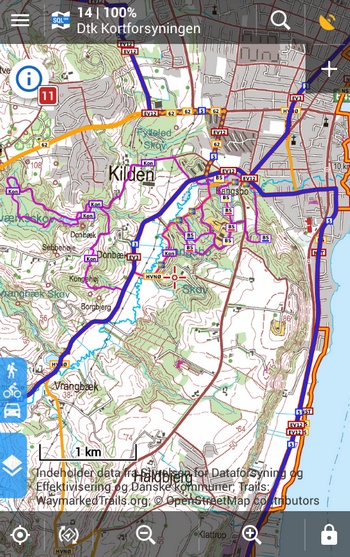 More online free maps in the Store
Not only hiking or cycling maps are subject of Locus users' interest as Locus is not used by pure outdoor freaks only – Locus can serve also as a viewer of topographic or historic maps. From now on you can enjoy browsing historic maps of Iceland, made by the National Meteorological Department of the Danish Army in the first four decades of the 20th century, last updated in 1989. The maps, known as the Atlaskort, are online scanned in the scale of 1:100000 and can be cached.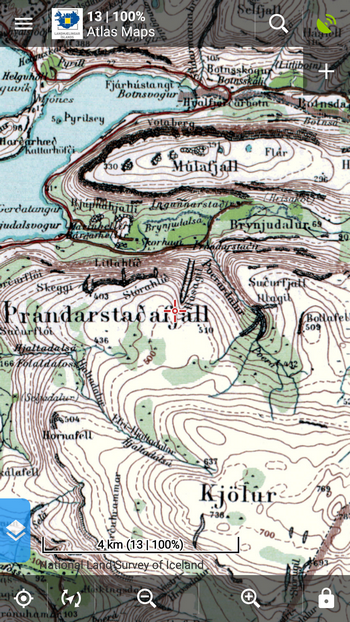 Next we are bringing ZBGIS maps of Slovakia – basic database of Slovak geographic information system for mapping, land registry, cartography and land surveying office. Maps are WMTS based and available in zooms up to 16.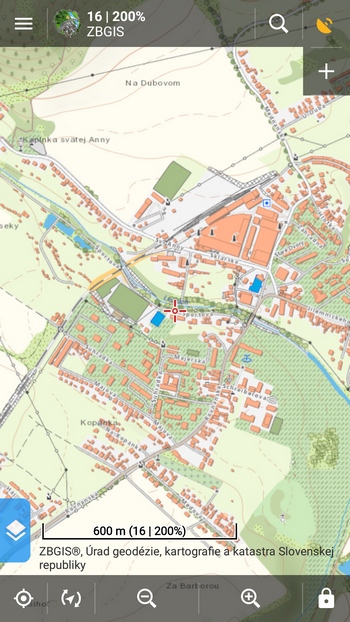 New weather forecast
Planning trips always depends on the expected weather conditions so global localized weather forecast has been always a part of Locus features. Recently we reworked the WF panel and changed the forecast data source. The main page s bigger and clearer: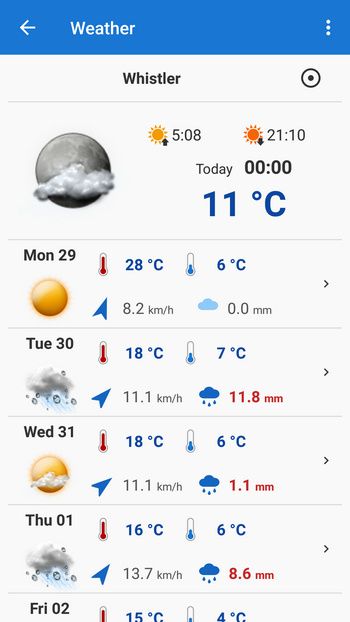 Tapping a day forecast unfolds a new screen with lots of details including meteograph: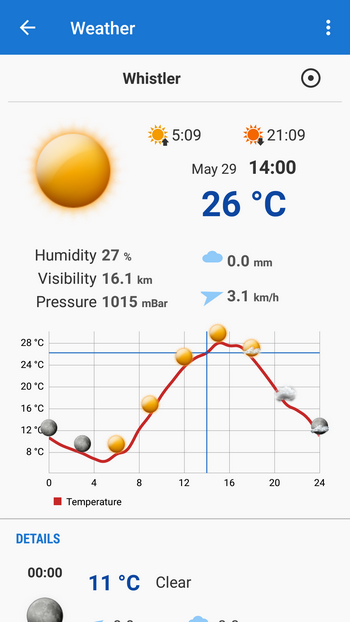 Each day forecast is divided in 3-hours intervals with their own values of temperature, wind speed/direction, precipitation and sky coverage: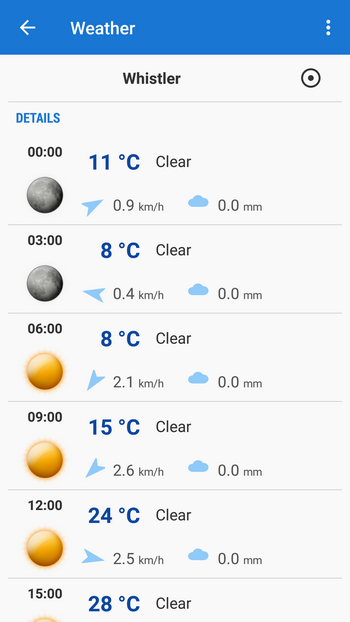 Enhanced distance measuring
A few months ago we introduced a quick method of distance measuring – by tapping two fingers on the screen. Originally we intended to use this metod just for approximate distance estimate. Many of you liked this method and  needed to make it a bit more accurate so we resolved to add magnifiers on both finger points  – now you can define the measured points quite precisely: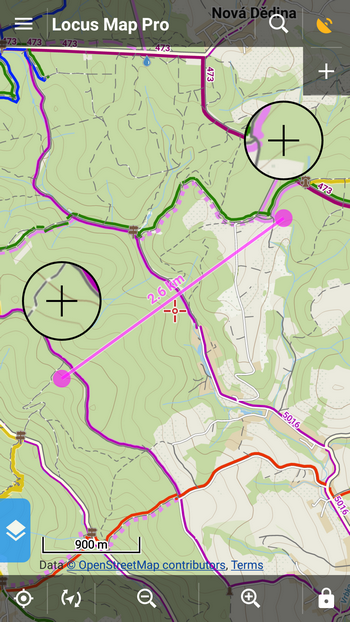 Custom definition of automatic zooming
Automatic zooming is very useful when you move at wide range of speeds – typically in a car – and need to have relevant view of the map. When you are traveling fast on a highway you need  a low zoom with few details and wider map context. When you are traveling slowly, e.g. in a city center, you need to see as many details as possible – all intersections, traffic lights, oneways etc. All car navigations are equipped with this feature and Locus is not an exception. Although, until now, the speed values per zoom has always had default setting only. Now you can set the speed levels on your own and customize Locus behavior to your needs. The option can be found in Settings > Maps > Advanced features > Speed auto-zoom: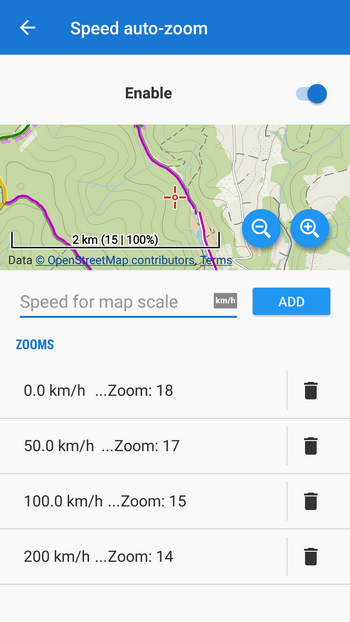 We'll finish as usual – you know it's not all the new version introduces. There are many more smaller improvements, UI enhancements, fixes… And one secret at the end (don't tell anybody ;): it is possible to switch off on-screen blogpost notifications. The switch is somewhere in Settings > Miscellaneous… Enjoy!
automatic zooming
Iceland
Locus Map 3.24
map of Denmark
new release
quick distance measuring
Slovakia
weather forecast