Locus Map is such a comprehensive and versatile software that it sometimes happens that it surprises even one of the members of our team with a tweak. For example, Honza recently lamented what it would be like to be able to view photos from a recent trip above the map. "Mobile photos are all tagged, so that shouldn't be a problem, should it?" Well, for Locus Map, of course, this is not a problem. So we showed him that he would find that feature in the somewhat neglected content bar (the one that slides out from the left).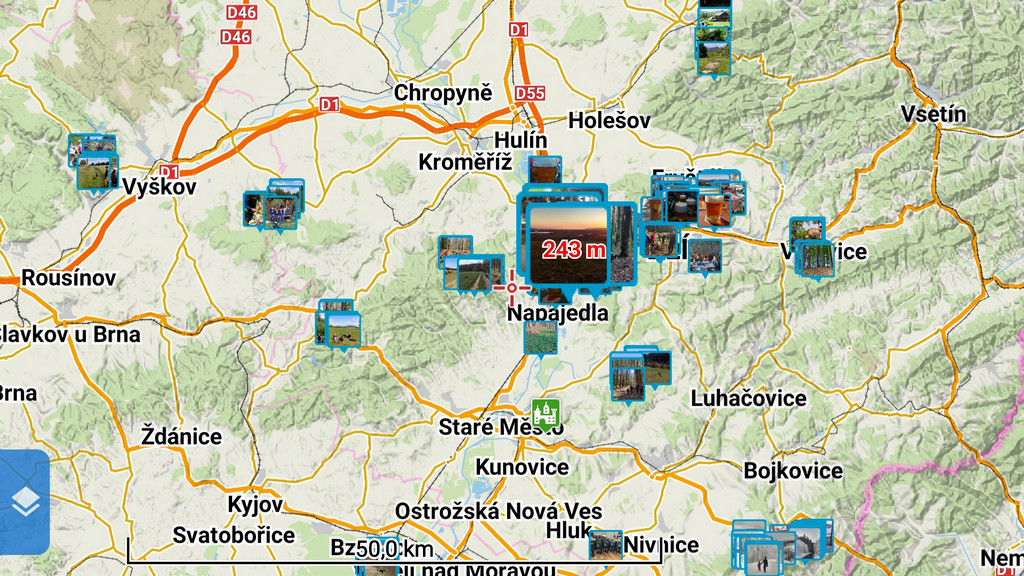 Where do I get those photos?
In order for Locus to display your travel photos above the map, you need to tell it where to find them. Select additional layers in the content bar and click geotagged photos in the list. An empty window will open with the traditional blue "+" . Below it is a file manager, in which all you have to do is search for the folders with the photos you want to view. This is most often the DCIM folder in your phone's internal memory or SD card. The advantage is when you have photos sorted into multiple folders, you can activate them individually in Locus. In addition, Locus also handles one level of subfolders.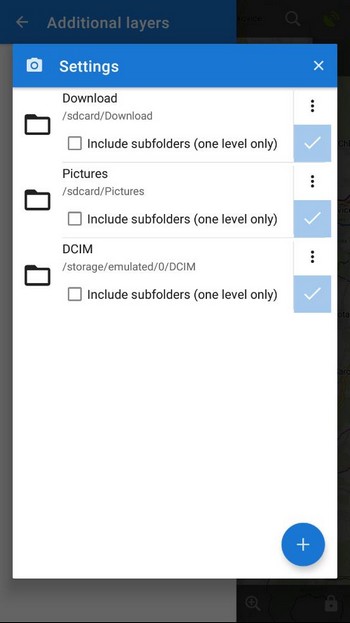 Quick show, quick hide
Once Locus knows where to get the photos from, you need to tell it which ones to display on the map. Centrally, photos are turned on and off in the content panel: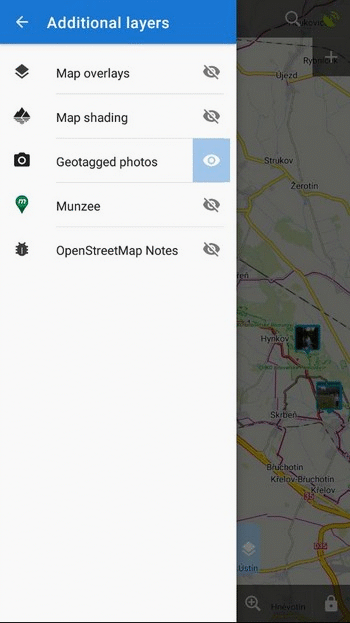 If you have more than one folder defined, you can choose which one to display in the list: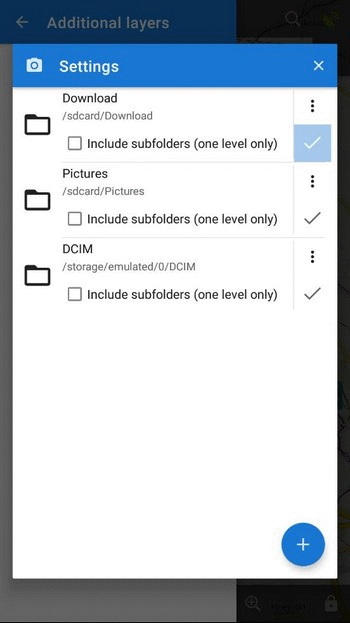 Many of us have hundreds or thousands of photos on our mobile phones and Locus loads them gradually. Once there are too many on the map, the system can no longer catch up. We, therefore, recommend displaying photos in folders or turn them off when we no longer need them. Locus then responds much faster.
Show detail
The map with thumbnails of photos looks really cool, but what if you want to see a photo detail? Just click on a point, it will pop up a label with information about distance and altitude and with a larger preview of the photo: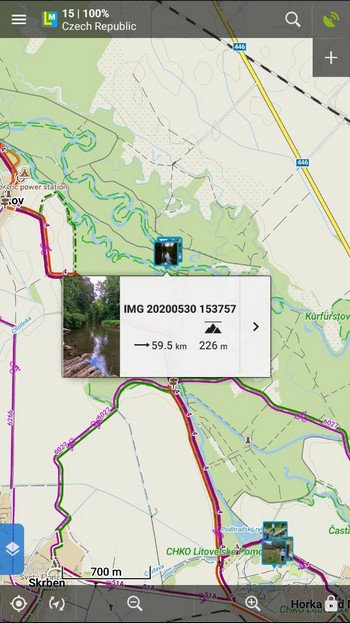 Click on the preview to get to the detail, which you can enlarge with two fingers to the original size: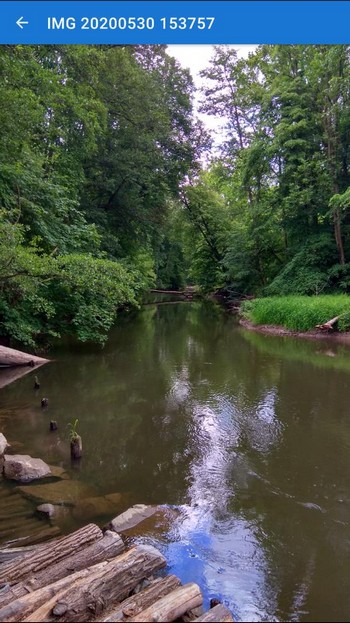 You can navigate, guide, and plan a route from your photos
Yes, the photos above the map behave exactly like normal points in Locus. You can start navigating to them, guiding to them with a beeline, or including them in the route when planning a trip: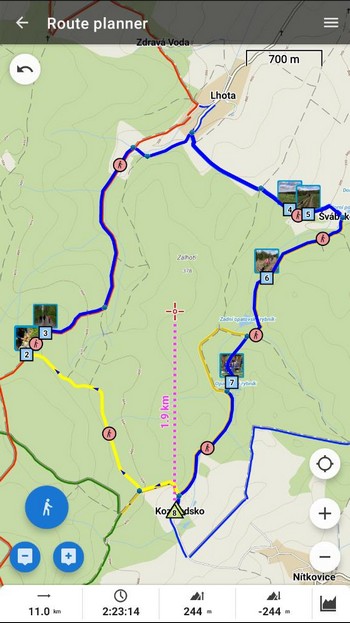 It's up to your imagination now. So get on your bike and go!
geotagged
geotagged photo
photos
photos on the map