We in Locus team have resolved that you deserve one more treat for this Christmas. Besides the 50% sale of Locus Map Pro we are releasing a brand new Locus Map 3.28!
And what's awaiting you?
Track analyzer with per parts statistics
A lot of you wished your recorded tracks or planned routes could be displayed in sections for better understanding your performance or for optional re-planning of your route. This can be done now in a new tool – track analyzer.
The definition of the section is upon you – you select borders of the section and display its stats and charts – distance, average speed, elevation gain, pace… all you need in one chart. The analyzer can be turned on from a track detail screen bottom menu or directly from the track popup label (after setting it in settings >Maps > Points&Tracks > Tracks popup content):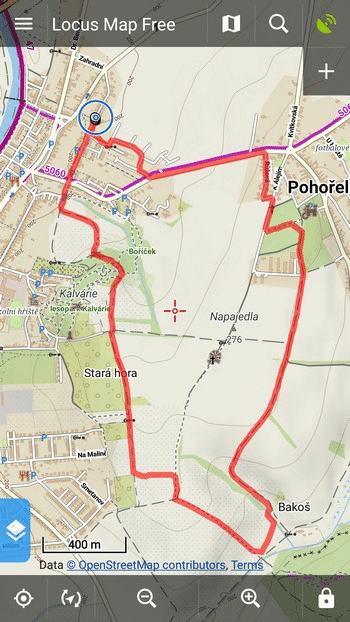 You can change the range of the selected section freely before confirming and check the sliding chart on the go.
Don't lose your data anymore – back up your tracks, points and settings to cloud
Losing data from a mobile phone or tablet can be quite an annoying issue. Unfortunately, it sometimes happens, especially when you store data on the external SD card. Saving your data backup to a cloud can solve this – until now you could do it manually after creating a backup in Locus Backup Manager.
Now Locus can do it for you automatically – go to Locus Backup Manager > Edit Automatic backup > check Upload backup to cloud. Then just select your favorite storage, Dropbox or Google Drive.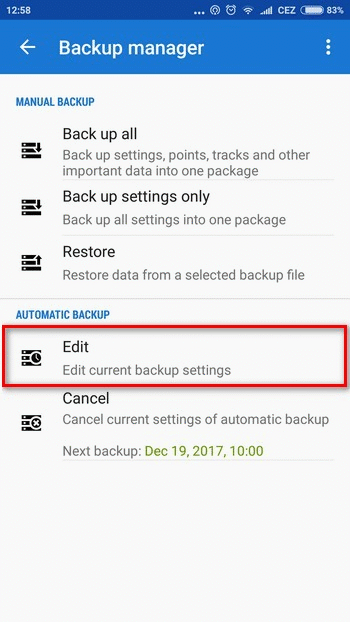 Set track recording profile by one click
Setting Presets are now even better. One feature has been missing in them until now – selection of the track recording profile. Now, just select a preset and all Locus is adjusted to the one activity. Check this example of setting a biking preset: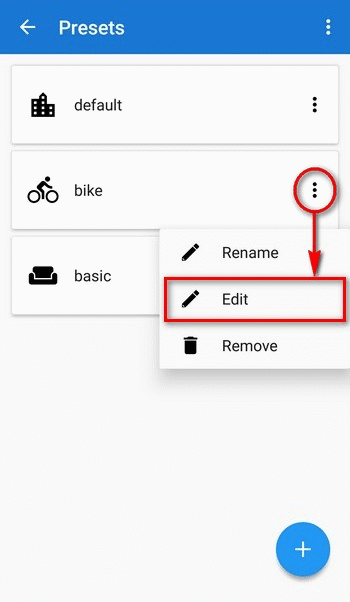 The new release contains, traditionally, a lot more – whole bunch of improvements and fixes.
We all wish you have fun during your Christmas vacation hiking or skiing adventures. We're also looking for the next year's season with you and with Locus Map!
cloud backup
Locus Map 3.28
new version
track analyzer