Not only EU but the whole World resonates with the movement for better gender balance. Universal suffrage, equal salary conditions, quotas to fill senior jobs by ladies… all that is now a clichéd song. Locus Map has been (until now), honestly, a quite masculine gadget. And the share of cca 3% of lady users is the sad proof of it. That's why we in the Locus team have decided to go even further. We're releasing a brand new version of Locus – a magnificently looking Locus4Women – even more fine-tuned, loaded with crispy features for our outdoor chicks.
What can you look forward to?
Firstly, its the unconventional, tender and elegant design that comes as a result of our secret cooperation with a leading Czech fashion personality Blanka Matragi.  The buttons are clad in a brand new enlightened background, the function icons, however, remained the same not to cause confusion. In its default setting, Locus4Women is equipped by a unique function panel, especially compiled for women. Therefore, nothing is needed to be set, adjusted, edited, overhauled, fine-tuned… let's be straight, such crap is just for guys.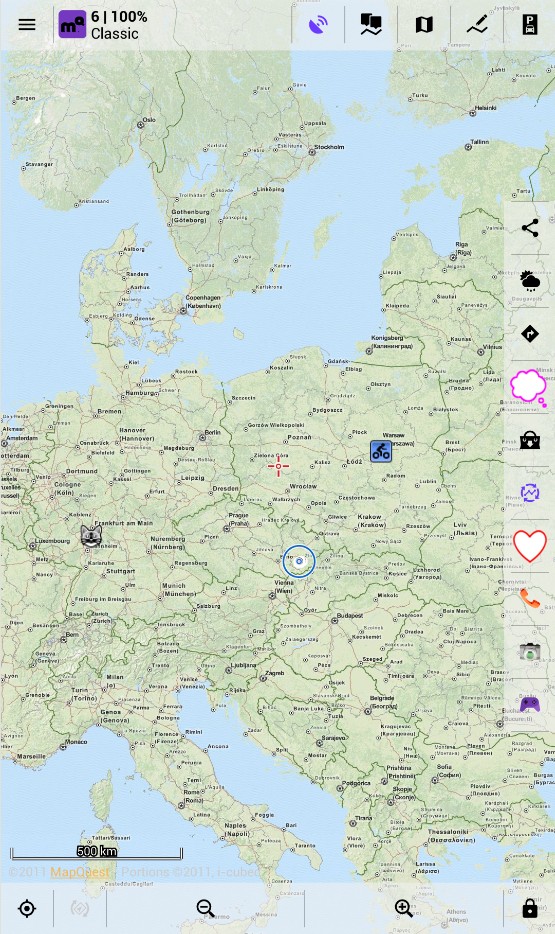 And what new features can we find here?
Lo(ve)Chat
Innovative approach to a chat client, developed especially with the point of view of the needs of the fairer sex. It's interconnected with the Live Tracking feature and enables quick and practically never ending communication with all other users of Locus4Women. As a bonus it offers also tracking of selected users of the common (male) Locus.
MC Locus
The mysterious abbreviation doesn't hide initials of a newly rising star of the rap scene but a very handy tool for all sporty ladies. On the basis of a very individual settings the tool enables active recommendations of trip routes according to the user's Menstrual Calendar. Short and flat runs for days of higher hormonal and emotional tension, all others for normal days. MC Locus – trips for your cycle!
Shopping Spree Planner
Your shopping will be now even more effective and entertaining! With our new SSP (Shopping Spree Planner) you can just define the shops you'd like to drop in (you even don't have to buy anything) and Locus4Women swiftly calculates the most effective route among them. And don't sweat it – you can define also up to 3 cafés as transfer points!
The Mirror
Last but not least, here's The Mirror! It works in cooperation with the front camera of your device and if you like, you can set it as an unlocker of the previous feature – SSP – you'll never get out without thorough check of your appearance and thus avoid a possible scandal! And it works splendidly: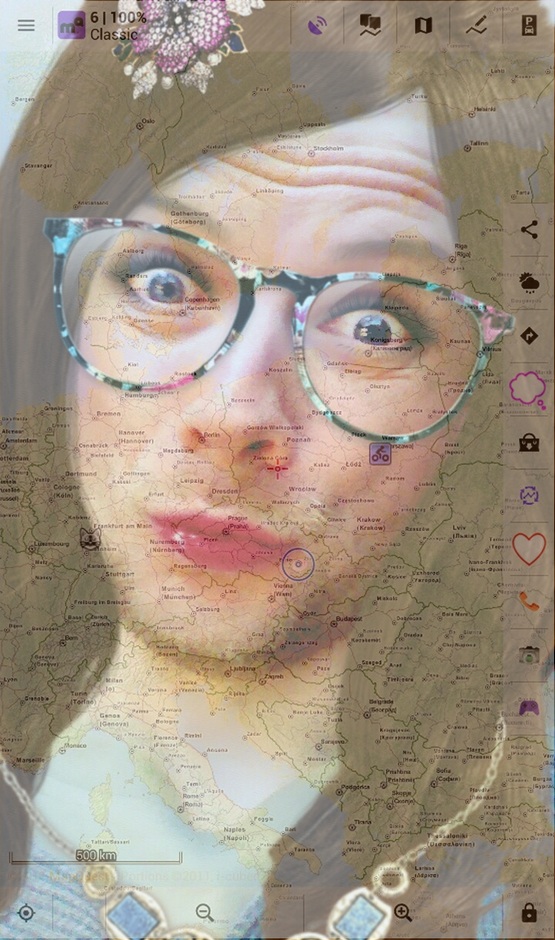 You'll love Locus4Women as we do. And watch out!! It's available on the Google Play Store only today, on the 1st of April 2016!