Locus Map is a globally available application. It's used and enjoyed by thousands of fans from all countries in the world including such exotic destinations like Nothern Mariana Islands or South Sudan. This worldwide app deployment has become true thanks to tens of Locus users who volunteer to translate their favourite application into many world languages. The biggest reward for these volunteers is their good feeling about doing something useful for their community of outdoor enthusiasts, especially for those who don't speak English as well as they do.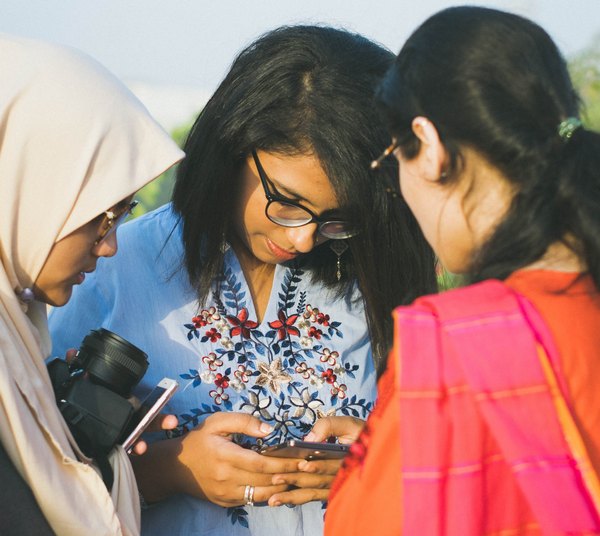 Are you also interested in helping others understand Locus in their native language? Join our translating community!
The translation process runs on a crowdsourcing platform Crowdin. Here you can register any time, select your native language (or language you master) and start contributing.
Despite our team is seated in Prague, Czech rep., Locus Map source language is English – almost everyone in the world understands at least a bit English. Nevertheless, for translating Locus we appreciate good knowledge of English and some experience with outdoor app terminology is also welcome. Detailed request for the translation quality is available here but it will do if your translation will be:
overall respecting Locus brand voice – it wants to be reliable, helpful, dedicated, reassuring. It wants to express casually, whimsically, even warmly – just like good friends do.
Many languages have already been fully translated and translations are frequently updated – German, French, Polish, Russian, traditional and simplified Chinese and many others… Some languages are translated in smaller parts and desperately need finishing – e.g. Spanish, Italian, Portuguese. Some languages, especially Asian are translated only in small bits. For example Vietnamese, Indonesian, Arabian or Thai – Locus is practically unusable in these languages. All missing translations are replaced by English equivalents.
Status of Locus translations can be seen both on Locus Crowdin page and in the app itself. Go to Locus settings > Languages&Units > App language: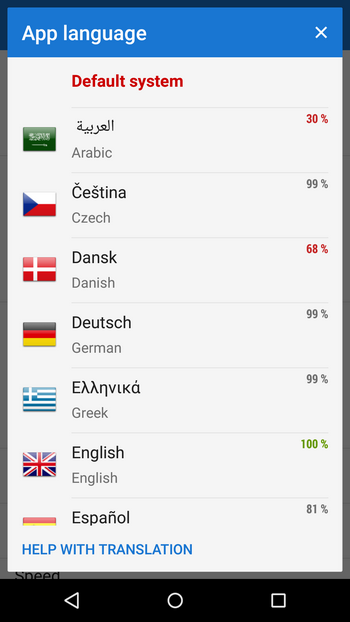 What do I get if I help with translation?
We've already written about the good feeling you get when you volunteer and help your fellow outdoor community understand and use our tremendous app. Nevertheless, we also reward the best performing translators by:
LoCoins – virtual money in Locus Store for which you can buy premium maps or subscribe various services
product subscriptions – like e.g. Live Tracking Premium service for real time sharing of your position with your family or friends
Locus T-shirts – made from premium quality bamboo fibres or organic cotton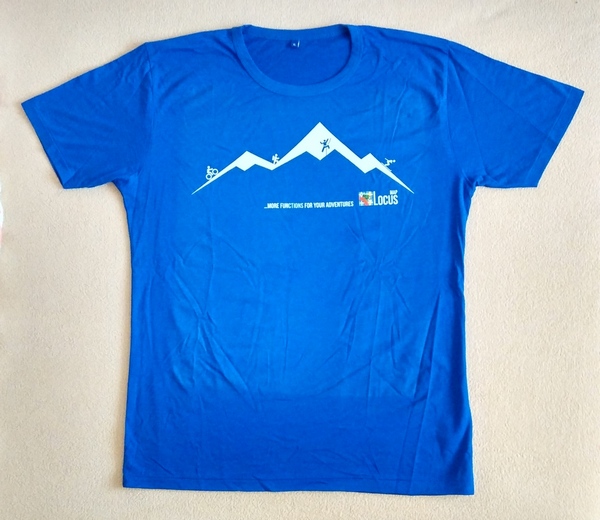 If you like Locus Map, if you speak decent English and you are willing to help spread Locus among other outdoor fans, join us. Your help will be much appreciated.
THANK YOU!
Photo by Owais R Toor on Unsplash
crowdin
crowdsourcing
Locus translation
reward