Route planner, one of the main features of the mobile outdoor navigation Locus Map, has become an indispensable tool of many enthusiasts for hiking tours, treks, road or mountain bike rides. Its main characteristics is simplicity of controlling in complexity of background data and route planning options. Together with the wide map selection Locus Map offers, running on a portable device like tablet or mobile phone, planning routes is quite a different experience. Let's have a look at its most useful features:
Routing on-road, drawing off-road
When you plan a trip running along roads or paths, use automatic route drawing powered by cooperating routing services – BRouter or GraphHopper.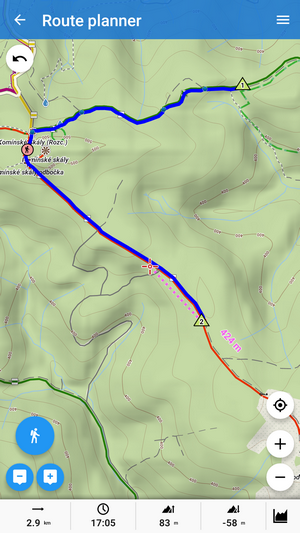 Each service has its pros and cons. BRouter works offline and offers a lot of routing profiles: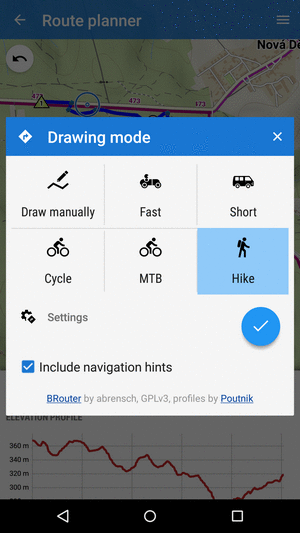 On the other hand, it needs storage for offline routing data and the route calculation is quite slow and power consuming.
GraphHopper is very fast because calculating a route runs on a remote server and doesn't engage your mobile processor. And you usually plan routes at home with wifi internet connection, right? But alas, it offers just a few basic routing profiles: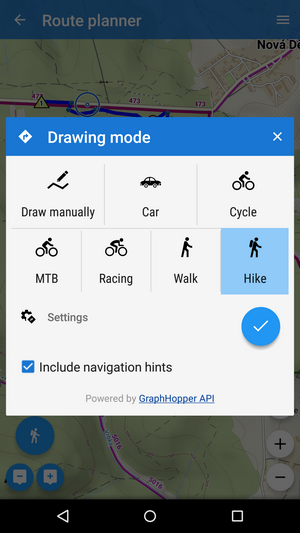 When you plan a backcountry trip where there are either no roads or paths or required map/routing data aren't available, use the manual mode: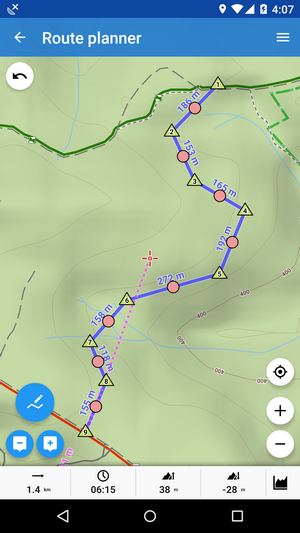 Check route elevation and estimated on-route time
During planning, all necessary info is at hand. Just slide the chart up: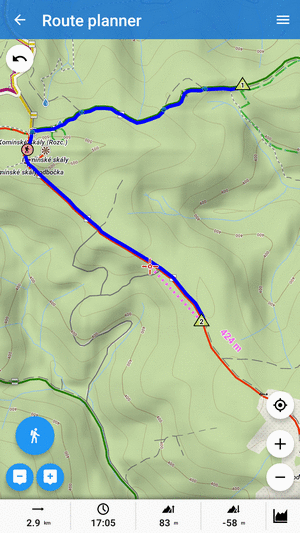 The chart changes according to your editing: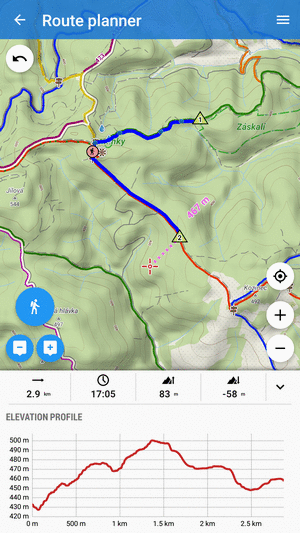 Detailed statistics show also the gradient chart for even finer route tuning:
Avoid obstacles
Forrest works ahead and it's dangerous to pass? Put it in map and let Locus find a detour!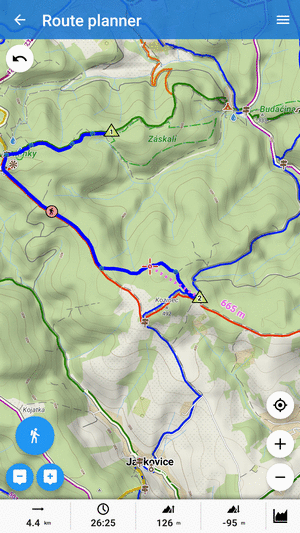 Plan a geocaching trip
Nice warm weather expected next Saturday and you are a keen geocacher. Let's go for a trip somewhere you don't know and hunt a dozen local geocaches. Put them in Locus route planner, it'll find a way connecting them all!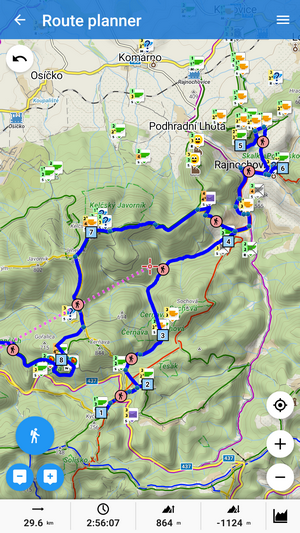 Want to go on bikes instead? Recalculate the route!
You've changed your mind. The weather's gonna be awesome, wow, you will manage to hunt even more geocaches! You've just planned a walking route… doesn't matter, just push Recalculate all button and select bike as the activity.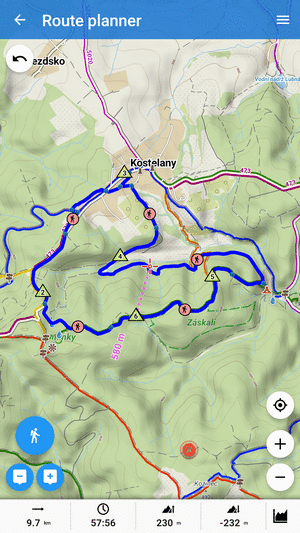 Cool tip at the end – gradient-colored route
Would you like to know clearly where is your route steep or flat? It's quite useful, especially when you ride a bike. And what's more, you can plan the route according to it and avoid too steep up-hills… Just set up gradient coloring of your route planning line: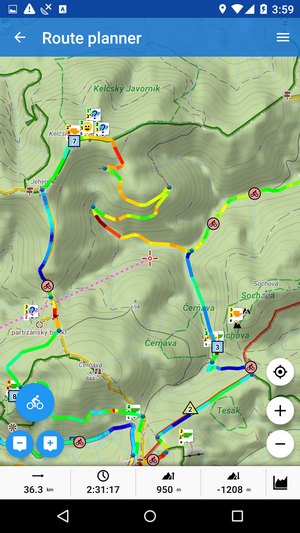 Locus Map route planner is very intuitive but if you need to know everything about its features, check Locus Manual.
Happy route planning!
brouter
drawing
elevation profile
GraphHopper
route planner
routing