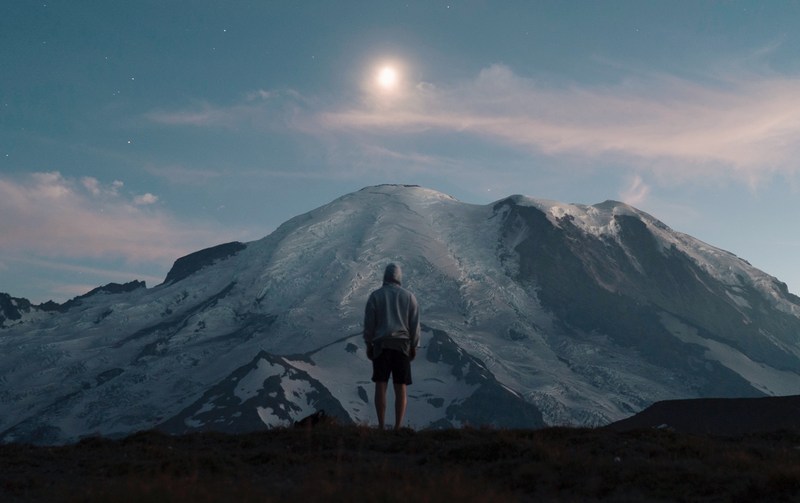 You've got used to getting more and more versions of your favorite navigation app regularly in more or less regular periods. We are improving, innovating, repairing… We're proceeding freely by hundreds and decimals of the X.XX.X series and we are currently at version 3.37.2. Anyways, for some time we have been pondering if it isn't worth "cracking" a bit more. Let's say, what about Locus 4.0? Such a shift in numbering, however, deserves a few fundamental changes. So we put our heads together and this is our plan for the next months:
News
By the news, of course, we are thinking brand new features that have not been available in Locus yet.
Cloud sync of tracks, points, and maps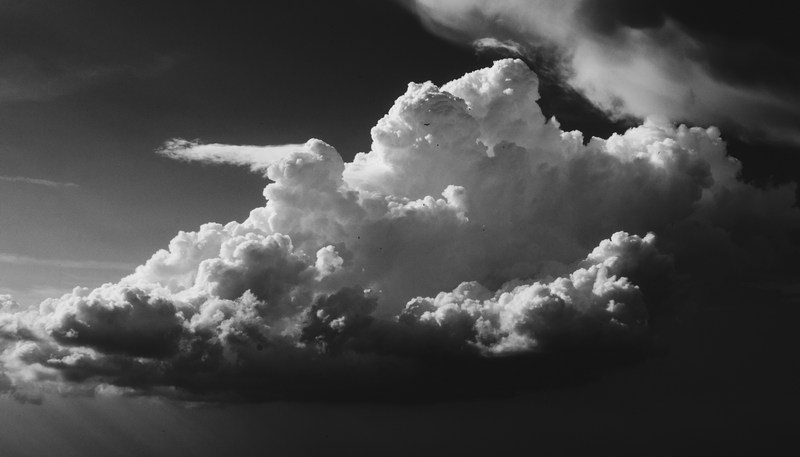 Functionality you have been eagerly awaiting for years. It will make it much easier to back up the data Locus Map works with. No more nightmares with lost tracks or maps purchased from commercial publishers. Factory reset of phone or awkward data handling? Are you switching to another phone? Want to conveniently maintain multiple Locus Map instances on multiple devices? All this will finally stop to be a problem. We'll start with the routes and points sync first, the maps come in line.
Integrated offline navigation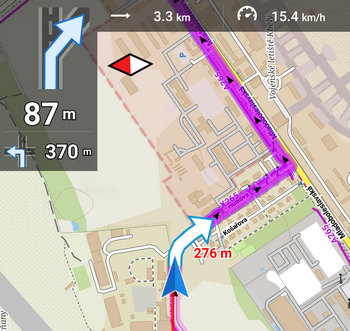 Currently, Locus Map can only navigate without an internet connection using the cooperating BRouter app. We would like to integrate BRouter into Locus, which would significantly improve the user experience, eliminating the need to install a third party application. You'd just download the necessary navigation data from Locus Store.
Support of WMTS map
There are more and more digital maps and map layers in this modern format. Additional background maps for your trips and expeditions!
Enhancements
Some existing Locus features deserve a major upgrade for greater user experience and faster response time:
New map manager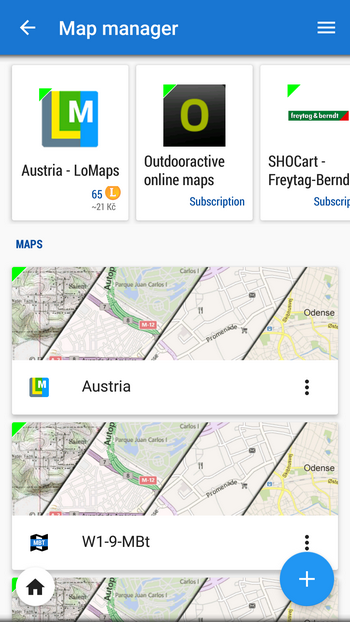 Unlike most map applications that display only one or two kinds of map, Locus Map can work with a variety of maps of various technical designs, online, offline, from different providers. You can also upload your own maps or calibrate paper scanned maps. All maps are then available in the map manager. It'll get not only a new design, but also a clearer structure and method of offering maps, similar to Locus Store.
Newly you will also be able to overlay maps with different coordinate systems.
LoPoints – a new generation of dynamic points of interest
Like LoMaps, LoPoints are part of the worldwide OpenStreetMap mapping project database. They are already part of LoMaps and can be sorted, searched and highlighted over any map background using the "Points of Interest (BETA)" feature. However, the system also needs to be redesigned and better integrated with overall search and other Locus features.
Quick app start
Locus Map often works with a lot of data that needs to be loaded and "initialized" at the start of the application. We will move this initialization in the background and you can start using Locus Map almost immediately after tapping on the application icon on your display.
So, there we are! Of course, not everything will be ready at once. All these things are good bites for our small team of developers. But don't worry, you'll see.
One Locus Map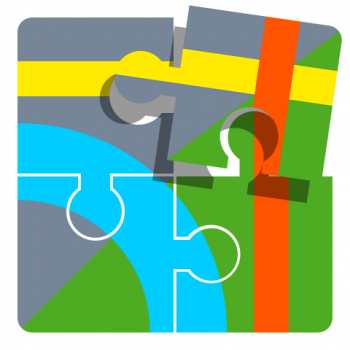 Yes, you're reading well. Just ONE Locus Map. We're ending up with Free versus Pro duality. We are dealing with it more and more, with add-ons for watches and other wearable hardware, and they all require a single "parent" application. Even you, users, are often confused: "I bought a Pro version and yet the app still bugs me with the purchase…" – well, but the Pro version is a completely different application and you're still using the original Free version. These and similar problems will be over.
Locus Map for Free
"And what for?" Right question. Like today, the basic version of the new Locus Map 4.0 will still be available free of charge and with the same functionality as the current Locus Map Free. Unlimited number of maps, custom routes, tracks, points, track recording, route planning, navigation, guidance to geocaches … Plus continuous development and improvement of the application.
How is it possible? Thanks to the new methods of getting paid features:
Subscribe to Premium Features
Subscriptions have been moving the world of software for a long time. The same is true for modern mobile applications. Viewranger, Endomondo, Backcountry Navigator … Even with Locus, advanced features such as Private Live Tracking and unlimited online My Live Location real-time tracking are already available with subscription. Also, some maps can be subscribed, such as Freytag-Berdt or French IGN.
Newly you will be able to subscribe to a whole package of features and then you don't have to deal with anything. Data synchronization, live tracking, LoMap downloads and updates, unlimited number of route recording profiles, off-line navigation, premium support… And all this for the price of one Czech beer per month. Of course, you will save significantly when you subscribe for a longer period of time.
What about Locus Map Pro?
Don't worry, Locus Map Pro will stay on Google Play. However, it will be called Locus Map Classic and will be able to do everything Locus Map Pro can do now. We will update and maintain it so that it can deal with the pitfalls of other versions of Android. However, the main development will only apply to the new Locus Map – only in it the innovations and improvements mentioned above will be available.
When does it break out?
We are working at full speed as we (and you) are used to. For the time being, we expect the first release of Locus Map 4.0 in the middle of this year. We are looking forward to it – there are lots of ideas and a lot more will be brought about by the new application concept and its financing.
So what do you think?
cloud
map manager
new release
subscription
synchronization