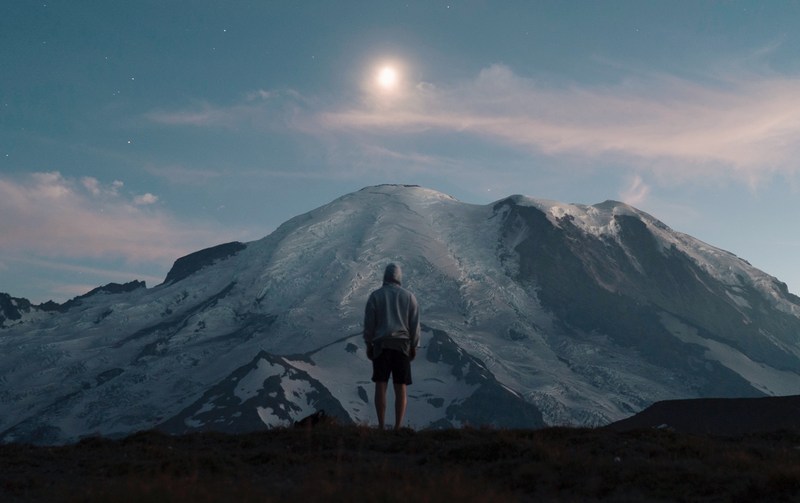 Jste už zvyklí, že vám pravidelně ve víceméně stálých periodách přinášíme další a další verze vaší oblíbené navigační appky. Vylepšujeme, inovujeme, opravujeme… Postupujeme víceméně volně po setinkách a desetinkách číselné řady X.XX.X a momentálně jsme na verzi 3.37.2. Už delší dobu si ale říkáme – chtělo by do toho trochu víc "prásknout", co tak vyrukovat s Locusem 4.0? Takový posun v číslování ale zasluhuje nemálo zásadních změn. Dali jsme tedy hlavy dohromady a tohle je náš plán pro další měsíce:
Novinky
Novinkami myslíme samozřejmě "fíčury", které v Locusu zatím nebyly a nejsou. Jedná se tedy o zbrusu nové funkce a vlastnosti.
Cloudová synchronizace tras, bodů a map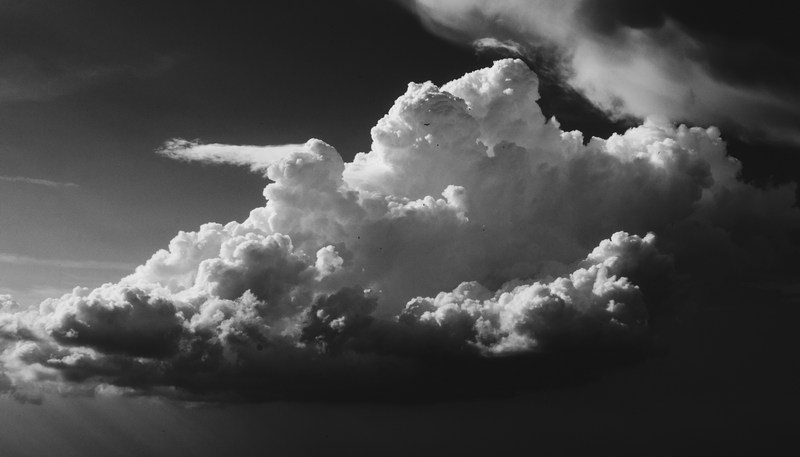 Funkcionalita, kterou nedočkavě vyhlížíte již několik let. Usnadní do značné míry zálohování dat, se kterými Locus pracuje. Již žádné noční můry se ztrátou tras nebo map koupených od komerčních vydavatelství. Tovární reset telefonu nebo nešikovná manipulace? Přecházíte na jiný telefon? Chcete pohodlně udržovat více instancí Locusu na více zařízeních? To vše bude konečně bez problému. Začneme nejdříve těmi trasami a body, mapy přijdou na řadu v závěsu.
Integrovaná offline navigace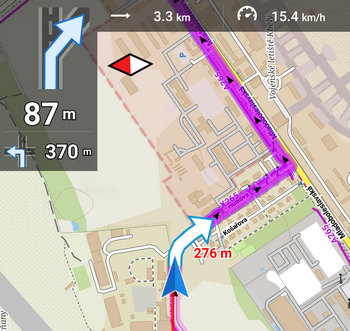 V současné době Locus Map umí navigovat bez připojení k internetu pouze s pomocí spolupracující appky BRouter. Chtěli bychom BRouter integrovat do Locusu, což podstatně zvýší uživatelský komfort, odpadne doinstalování cizí aplikace. Jen si z Locus Obchodu stáhnete potřebná navigační data.
Podpora WMTS map
V tomto moderním formátu je stále více a více digitálních map a mapových vrstev. Další podklady pro vaše výlety a expedice!
Vylepšení
Některé stávající funkce Locusu zaslouží zásadní upgrade pro větší uživatelský komfort a rychlejší odezvu:
Nový správce map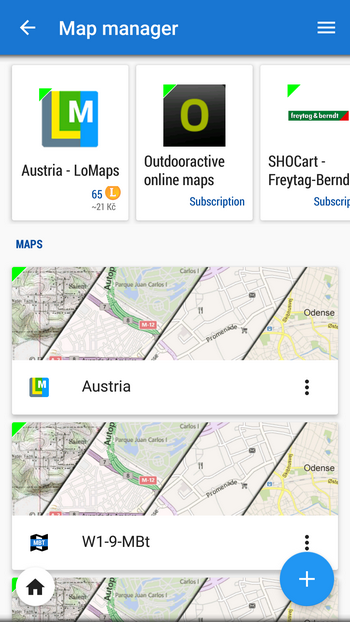 Narozdíl od většiny mapových aplikací, které zobrazují pouze jeden nebo dva mapové podklady, Locus umí pracovat s množstvím map různých technických provedení, online, offline, od různých poskytovatelů. Můžete si do něj nahrát i vlastní mapy nebo nakalibrovat papírové naskenované mapy. Všechny mapy pak máte k dispozici ve správci map. Ten dostane nejen nový kabát, ale také přehlednou strukturu a způsob nabízení map, podobný Locus Obchodu.
Nově budete mít také možnost překrývat přes sebe mapy s různými souřadnými systémy.
LoPointy – nová generace dynamických bodů zájmu
Podobně jako LoMapy, i LoPointy jsou součástí databáze OpenStreetMap projektu mapování celého světa. Již nyní jsou součástí LoMap a lze je třídit, vyhledávat a zvýrazňovat nad kterýmkoli mapovým podkladem pomocí funkce "Body zájmu (BETA)". Systém ale potřebuje rovněž přepracovat, aby byl lépe propojený s celkovým vyhledáváním a dalšími funkcemi Locusu.
Rychlý start aplikace
Locus Map pracuje mnohdy s velkým množstvím dat, které je potřeba na startu aplikace načíst a "inicializovat". Tuto inicializaci přesuneme na pozadí a Locus bude možné začít používat prakticky ihned po klepnutí na ikonku aplikace na vašem displeji.
Tak to bychom měli novinky a vylepšení. Samozřejmě v aplikaci nebude hned všechno najednou. Jsou to pořádná sousta pro naše vývojáře a náš tým je stále malinký. Ale nebojte, dočkáte se.
Jeden Locus Map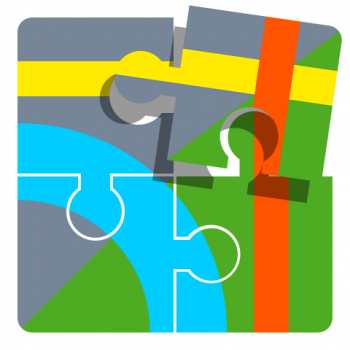 Ano, čtete dobře. Jen JEDEN Locus Map. Končíme s dualitou Free versus Pro verze. Potýkáme se s ní čím dál více, množí se add-ony pro hodinky a další nositelný hardware, a ty vyžadují jednu "mateřskou" aplikaci. I vy uživatelé v tom máte často zmatek: "Koupil jsem si Pro verzi, a přesto mě appka stále otravuje s nákupem…" – no jo, ale Pro verze je úplně jiná aplikace a vy stále používáte původní Free verzi. S těmito a podobnými problémy bude konec.
Locus Map zdarma
"A co za to?" Relevantní dotaz. Stejně jako dnes bude základní verze nového Locusu 4.0 dostupná stále bezplatně a ve stejné šíři funkcionalit jaké má současný Locus Map Free. Neomezený počet map, vlastních tras, bodů, záznam trasy, plánovač, navigace, navádění na kešky… Nepřetržitý vývoj a vylepšování aplikace.
Jak je to možné? Právě díky novým metodám získání placených funkcí:
Předplaťte si Prémiové funkce
Předplatné hýbe světem softwaru už dávno. Nejinak tomu je u moderních mobilních aplikací. Viewranger, Endomondo, Backcountry Navigator… I v Locusu lze již nyní díky předplatnému využívat pokročilé funkce jako soukromý skupinový Live Tracking nebo neomezené online osobní trackování v reálném čase "My Live Location". Také některé mapy lze předplatit, např. online SHOCarty nebo francouzské IGN.
Nově si budete moci předplatit celý velký balík funkcí a už pak nic nemusíte řešit. Synchronizaci dat, live tracking, stahování a aktualizace LoMap, neomezený počet profilů v záznamu tras, offlinovou navigaci, prémiovou podporu… A to vše za cenu jednoho piva měsíčně. Při předplacení na delší dobu samozřejmě výrazně ušetříte.
Co bude s Locusem Map Pro?
Nebojte se, Locus Map Pro na Google Play zůstane. Bude se ovšem jmenovat Locus Map Classic a bude umět vše, co umí dosavadní Locus Map Pro. Budeme jej aktualizovat a udržovat, aby se vypořádal s nástrahami dalších verzí Androida. Hlavní vývoj se ovšem bude týkat jen nového Locusu Map – pouze v něm budou dostupné všechny inovace a vylepšení, zmíněné v úvodu článku.
Kdy to vypukne?
Pracujeme na plné obrátky, jak jsme (a jste) zvyklí. Prozatím očekáváme první vydání Locusu 4.0 v polovině tohoto roku. Strašně se na to těšíme – nápadů je spousta a nová koncepce aplikace a jejího financování jich přinese ještě mnohem víc.
Tak co vy na to?
cloud
map manager
new release
subscription
synchronization