In the beginning…
Live tracking, i.e. sharing your location in real time, has been a part of Locus Map for several years. At first, it was available only for real tech enthusiasts – via custom server settings. Later, Locus users could share their real time locations via GPSies.com live tracking service. Finally, we managed to establish our own live tracking server and launched Locus Map Live tracking, offering public viewing of Locus users both in application and on Locus Map website.
Share your location in private
Nevertheless, Live tracking needed another level of sharing your location – to a defined group of users. We developed and implemented My live location and Private live tracking. Whereas the first feature shares location of one single Locuser to an undefined number of viewers (not vice versa) on internet,
Private live tracking shares location of users in a closed group.
Each member of the group sees all other members live position on map on screen of their mobile phone. Feature very useful for any team activity outdoors – ski mountaineers, long distance bike travelers, expeditions, rescue squads, various orienteering events etc.
Recently we improved this private live tracking – members of the live tracking group can
chat among themselves and share various information
– points of interest, coordinates, URLs etc.
We would like you to test this feature for us!
When you start Live tracking with a private room, a chat icon appears on the map screen. Taping it opens the chat: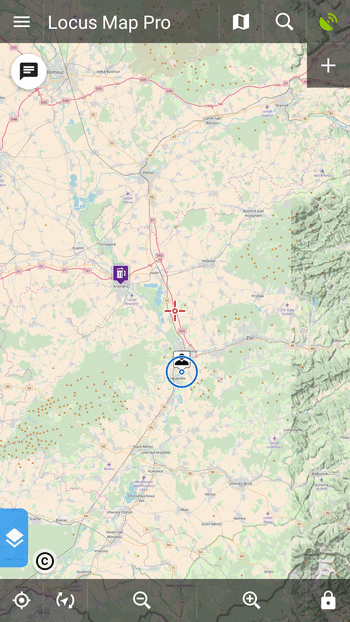 The chat can be opened also from Live tracking context menu: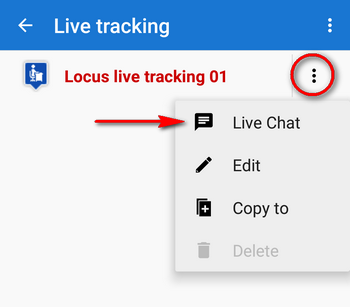 Chat and share places!
You can send messages and locations of various places. Just select one with the location selector: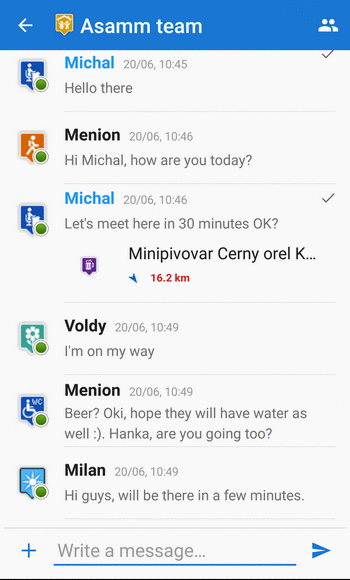 This way you can agree on a meeting point, direct your friends to a particular place, show a calculated mystery geocache, etc., you name it.
Since now, Locus Map has become a communication tool as well. Help us make it better and tell us about your thoughts in comments.
And what's more…
Live chat isn't the only improvement of Live tracking. Our devs are also fine tuning new "Live tracking selector" screen. Check this: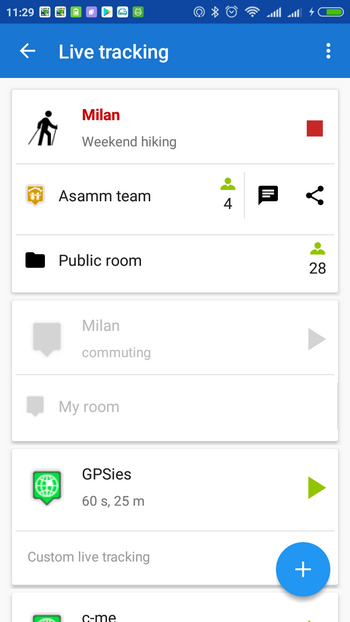 live chat
live tracking