The development can't be stopped, not mentioning that one of Locus Map. We admit that not much has been seen for over two months from us, except for a few bug fix versions published right after the last "big" app release. Still, we did not sleep during all those days. So – a lot of work has been done mainly on two of Locus Map's cornerstones – map-rendering core and route calculation.
New Map Core
The largest chunk of development, coding, and testing was consumed by the rebuilding of the very heart of Locus Map – its map rendering core. It was necessary. The old core started to become obsolete and unsuitable to follow all current requirements for map control, speed, and flexibility. The new map rendering guts bring a lot of unexpected features:
Automatic map scaling
Map zooms, as you were used to, are slowly flowing away with the stream of time and progress. Newly, the app chooses the best map resolution according to the device screen DPI and selected raster or vector type of the map. Resulting display experience is fluent and the map is crisp and well contrasted. Including crossfading effects between zooms when zooming in and out. EDIT: this feature can be turned off if the result is not satisfactory
Mapsforge V4+ support
The new generation of the vector map rendering engine is coming into Locus. It brings more options for work with map themes:
support of multiple vector themes per directory and V5 themes
faster autoloading of neighboring maps
overall pleasanter experience, e.g. improved running of world maps in upper zooms or optimized map sorting in the quick map switch.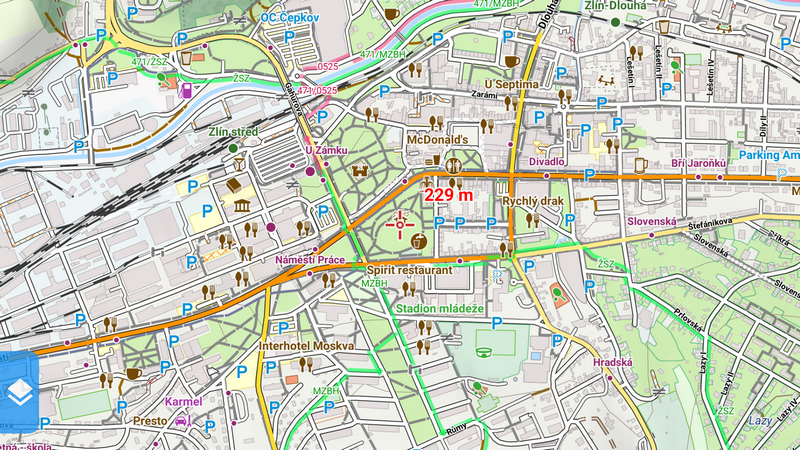 No limits for map overlays
Until now it was possible to overlay only some types of maps. Others couldn't be overlayed due to different properties. Now, actually, all kinds of maps can be put one above another. Online over raster, raster over the vector, maps of all possible systems and datums. Just select the background map and then any from the vast map portfolio Locus offers. Or, even better – your own custom map.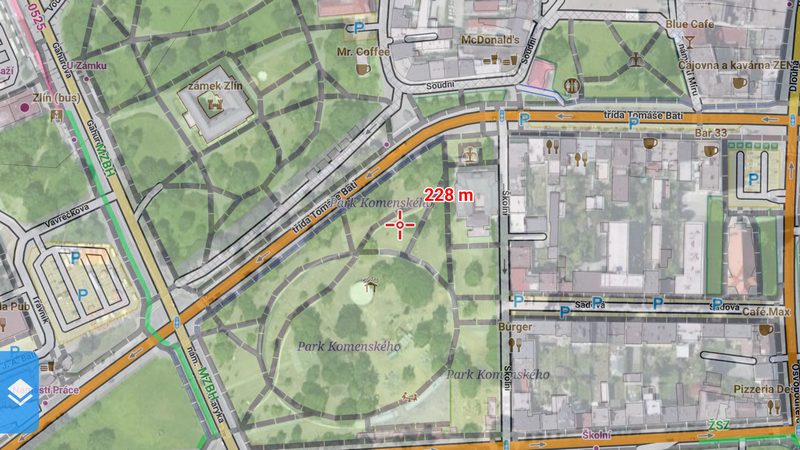 Route calculation for navigation and planning
Over the last months, we collected a pretty wide list of improvement suggestions about this topic. Locus Map 3.38 comes with a lot of them implemented. First of all, we improved the route recalculation system behavior when the route priority is set:
when you need to navigate from a custom starting point, the app will try to navigate you to this point as the first option
when you ignore 2 following recalculations, routing backward is blocked
when you make a shortcut of your original route, the recalculation no longer pushes you back to the last visited part of the route
Automatic route drawing in the route planner uses the same processes. We updated work with the via points – now you can set the planner so that it places via points directly without the need to change shaping points first.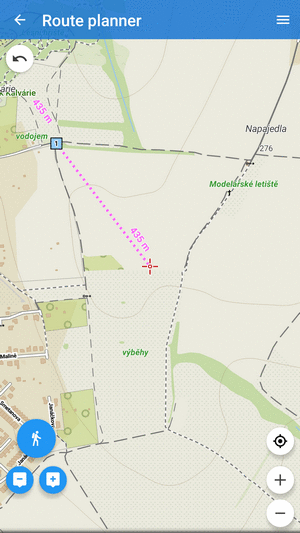 And more…
As usual, the new version is full of other minor improvements. Among others, we added 7 new activities for track recording, e.g. handbike, canicross or snowmobile. Sports freaks will appreciate multiple track export to Strava. We also adjusted online map download. And more…
Test it and see!
map engine
navigation
route calculation
route planner