Hi Locusers! Last year we informed you about our ongoing work on the public route database. We promised that in the first steps the database will be filled by renowned publishing companies so the first routes and tips for trips will be planned by real guide professionals. The promise has come to its first fulfillment – a traditional tourist guide publisher Bergverlag Rother from Munich, that has celebrated 100th anniversary of their foundation this year, has supplied our Locus Store with almost 7000 hiking routes around the whole world.
Browse and search routes in Locus Store
Locus Store is divided into several sections – Maps, Routes, Points, Graphics, and Features. Until recently, the Routes section has been offering only a few tips for trips in Czechia and the route of the Via Francigena.
Rother routes will guide you all over Europe. The focus is on Germany, Italy, and Austria but many tips for trips will lead you to Switzerland, Spain, UK or France. Not only in Europe you will travel with Rother. Their guides will also recommend visits to the USA, Ecuador, Morocco or Israel.
The routes in Locus Store list view are sorted by the distance from your current position. You can also choose them by individual countries or select individual trips on the map: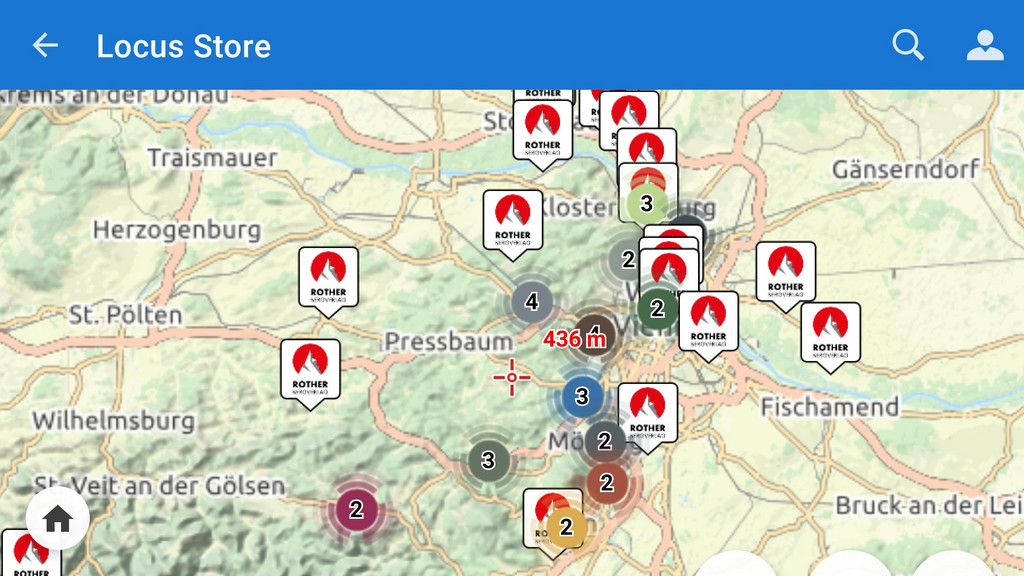 Each route detail contains a short description (only German, for the time being, but we are working on other languages as well), illustrating photos, difficulty rating, distance, elevation gain/loss, estimated time and info about refreshments, suitability for kids or public transport. Map preview of the route is included: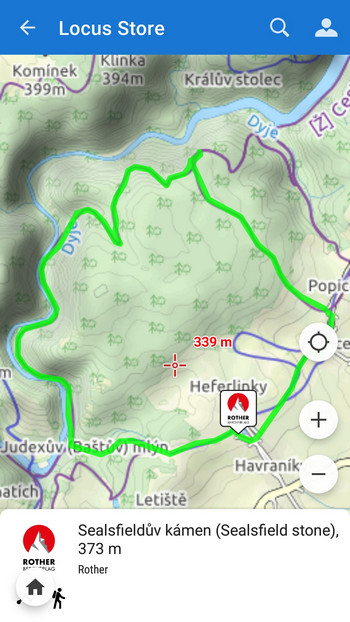 Download into your track database
After you choose the route for your trip, you can download it to the app. Just select the appropriate folder in Locus track manager. Then you can do with the route whatever Locus Map offers – navigate it, edit it in the route planner, share it…
The downloaded route doesn't contain just the line. It has a detailed description, many waypoints along the way with extra information and photos – natural sights, architectural places of interest, geography facts etc.: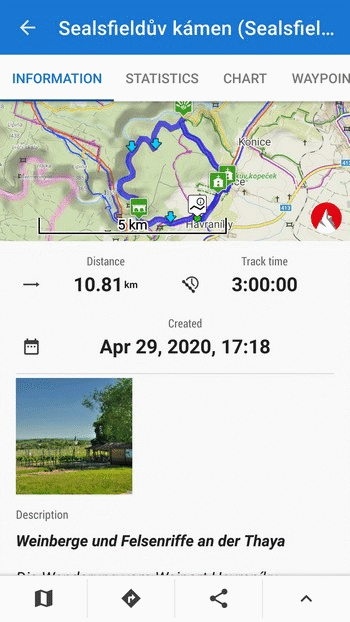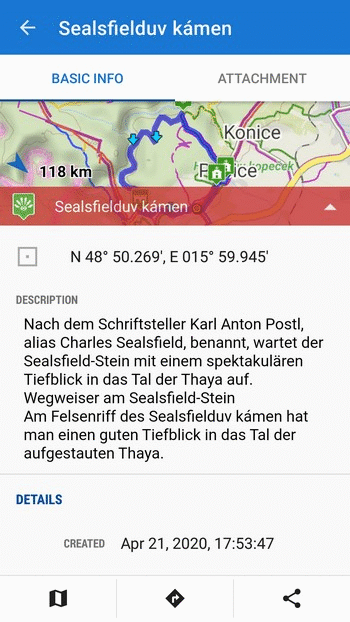 Enjoy your future vacation!
We all hope this gruesome situation all over the world will cease. In some countries, it will be faster, somewhere else it'll proceed more slowly. Anyway, someday we shall overcome, as the song says. And then we'll enjoy traveling again. Take care, everybody!
Bergverlag Rother
guides
Rother
route database
routes
tips for trips